Having had so many warm days recently, I though 'proper' autumn would never arrive, but finally the season has changed. This morning I went to the market, and the stalls were full with locally grown root vegetables, cêpes (porcini), dried fruit, pumpkins and chestnuts, and at school, DS is learning poems about falling leaves by heart..

Autumn is a favourite season of mine, with the promise of Christmas coming nearer, and the prospect of cosy, candle lit evenings spend by the fire. The change of wardrobe with it's different materials and types of clothing always fills me with happy anticipation. And most of all, it's the beginning of a long scarf weather season!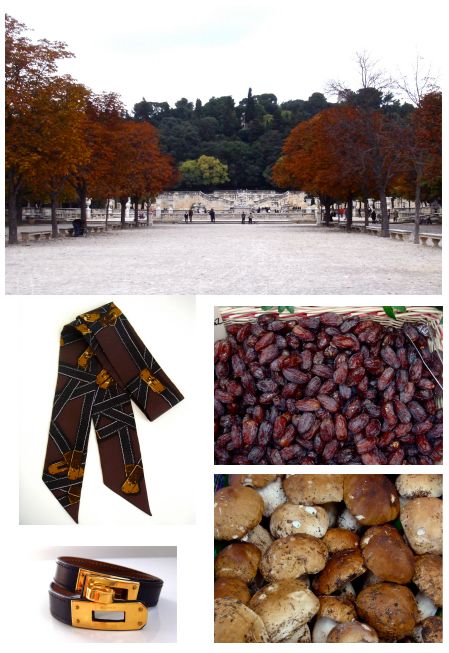 I could not resist to welcome the new season with a Twilly addition, and inspired by the beautiful and rich colours of nature, chose the 'Très Kelly', in Chocolat/Tabac/Ebene. And just as I hoped, it turned out be a wonderful match to my Ebene Kelly double tour bracelet, a true double joy!
Wishing everyone a happy, crisp and wonderful autumn ahead.