I like sombre colors, and it's been such a long time since our weather allowed wearing them. Today happily teaming black and brown, one of my favorite color combinations.
Accessorizing a very basic outfit consisting of a black V-neck sweater and herringbone patterned pants..
..with a 70 Vintage Carré 'Chaines et Gourmettes', 32 Ebene Kelly, extra large 'Grand Apparat' and black clic enamel bracelets.
Scarf ring: black moyenne,
MT Collection
Scarf tying method:
Twist wrap knot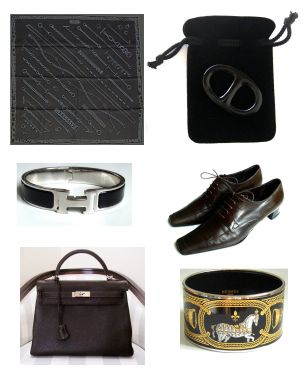 You might also like:


Many thanks for the lovely comments on the previous post. It made my day reading them, and I will get back to you ladies shortly. x