it has been sunny and fresh, and I had a busy day. Some of the fun, fabulous and beautiful things I saw on my way made me stop and get my camera out, like these Chihuahuas in St Germain, wearing coats to keep warm on their promenade (not quite as distinguished looking as Louise's Arnie and Siggi in their H finery)
waiting for the lights to turn....
...C'est parti !!
... lined up spools while sourcing ribbon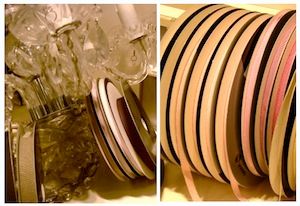 ... a shop dedicated to Champagne ('mai tai'pe of place, lol)
Cave St. Sulpice
3, rue St. Sulpice
75006 Paris
Tel: +33 (1) 53 100 100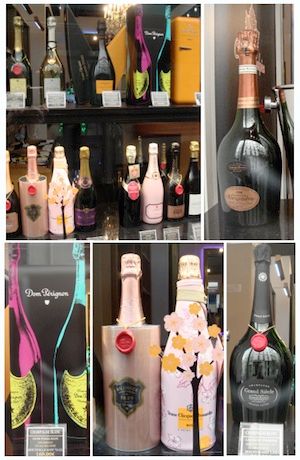 the golden city lights and evening sky I saw on my way to FSH
.. and the limited edtion 'Photos-souvenirs au carré' Carrés displayed at FSH, a result of Hermes' collaboration with french artist Daniel Buren. The scarves are ink-jet instead of screen printed, allowing a most realistic reproduction of Buren's 'photo souvenirs' art works.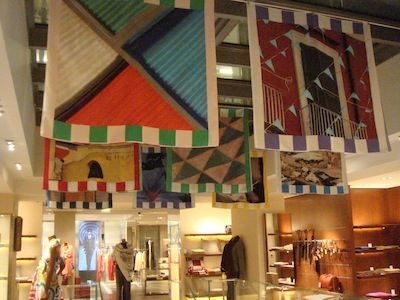 wall hanging displays and Buren's 'photo souvenirs' book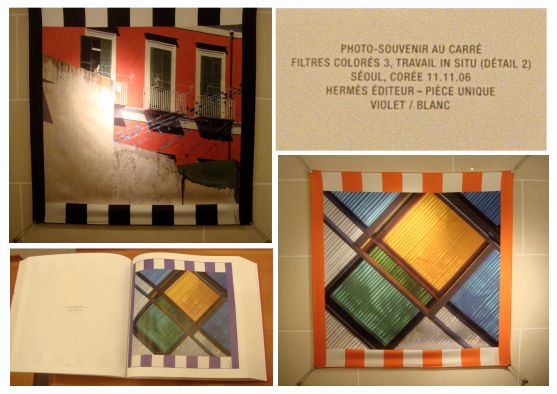 To find out more about H's artist collaboration with Daniel Buren, click on the link below
Wallpaper article
Ending the day with a glass of champagne at the Train Bleu, while waiting for the train back home, wearing 'La Femme aux Semelles de Vent' in the basic bias fold, held in place by a black
MT scarf fur collar
.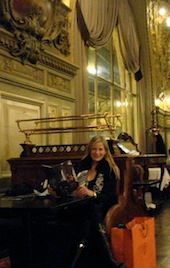 You might also like: