I know I have fallen behind on answering comments on a few of the older posts, but did not realise quite how badly. I remembered Anne's style request on one of the this year's first posts, but could not believe when I found out I had not answered it yet. I terribly sorry, dear Anne! Here's to make up for it :-)
Anne from Germany:
...I like wearing v-necks with a scarf following the neckline, with a lower knot. What kind of scarf knot would you recommend for this style?
My favorite knot for this style is the Ascot knot, as it holds very well and I like the way both ends end up being parallel, and face the right way. I thought it would be nice to go for a generous and loose basic bias fold, so that the scarf drapes like a collar, or necklace.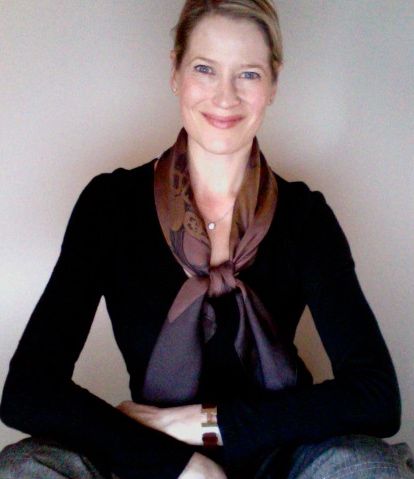 I very much enjoyed putting this look together, dear Anne, so many thanks for the inspiration your question provided. Vielen Dank, und viel Spass beim ausprobieren!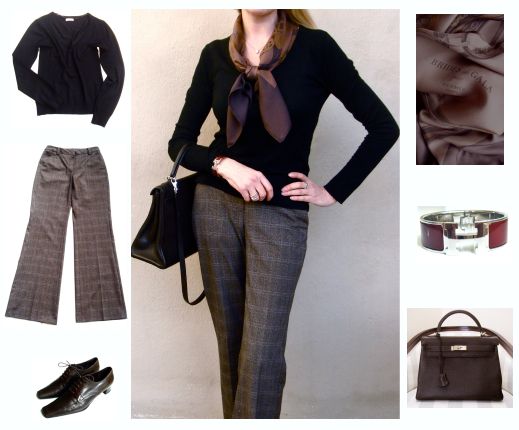 Capsule pieces: Check wool trousers, black v-neck sweater
Shoes: mocca (does anyone know how to call this style?)
Accessories: 'Brides de Gala' Dip Dye Carré, bourgogne clic-clac bracelet and Ebene Kelly
Scarf tying method:
Ascot knot