Most Saturdays we go to the market, a trip everyone in my family enjoys. DS finishes his tennis class mid morning, and after picking him up, we wander across to the boulangerie for a fresh baguette, and then to a café for a café crème and a chocolat chaud. Today we were sitting outside in the warm sunshine, it was truly lovely. On the way back, we get our fruits, vegetables and cheese for the weekend.

The colours and abundance of the produce are always such a feast for the eyes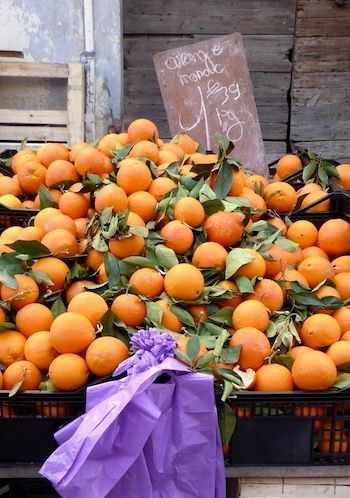 I was thrilled to see the first Mimosa flowers of the year, a sure sign that Spring is coming closer..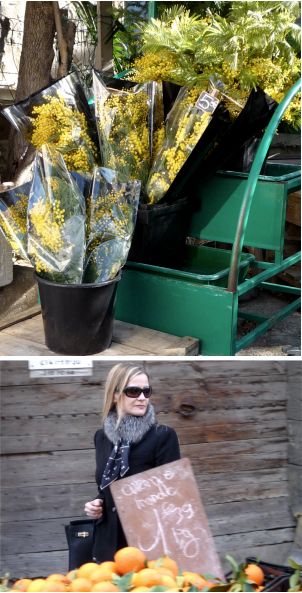 Sharing a joke with DS, who has got such a knack for making me laugh

(Vif Argent Gavroche in the basic bias fold and a scarf fur band in blue frost)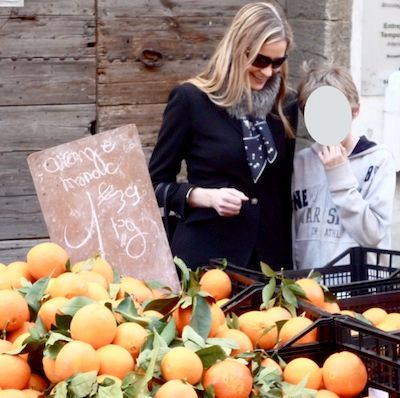 For dinner tonight we'll have artichokes, along with some freshly made artichoke tortellinis we bought at our favorite pasta stall.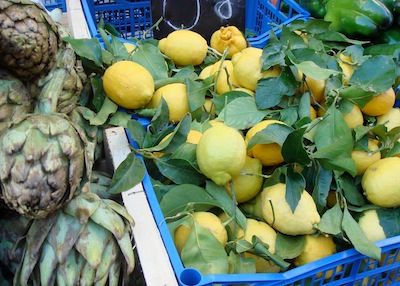 Wishing everyone a happy weekend!