My favorite roses are in full blossom, and inspired by their soft pink color, I reached for the Carré Kantha today. It is such a beautiful scarf, but I don't wear it often enough, maybe because I am lacking other wardrobe pieces/accessories to balance it with. Having placed some roses into small vases around the house, I felt in perfect harmony to go pink myself..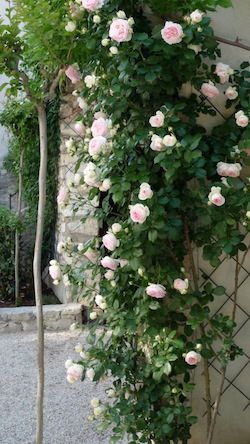 Inspired by the 'mille feuille' arrangement of the petals..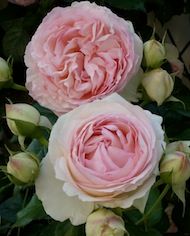 wearing the scarf in soft pleats too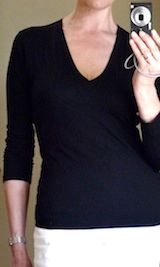 Wardrobe pieces: black v-neck t-shirt and white 3/4 length jeans
Shoes: black suede wegde sandals
Accessories: Carré Kantha 90 Carré, black clic H bracelet, etoupe Picotin
Scarf tying method: Place your scarf face down on a flat surface. Fold into pleats, like an accordeon. Try and fold the pleats as tightly and accurately as you can, each about 6 cm (3.5") wide. Place the pleated scarf around your neck while holding firmly in both ends, careful to avoid the pleats from becoming loose. Secure ends in a
criss-cross knot
. Alternatively tie the ends into a double knot, which results in shorter ends.
Scarf ring:
Grande Mother of Pearl
This post comes much later than inteded, but due to Google maintenance, Blogger has been in 'read only' mode for the last couple of days, not allowing new posts or comments. Will come back to the comments on the previous post tomorrow.