This week in Paris, FSH's windows were under redecoration, and contrary to a
previous visit
, there was not even the tiniest gap in the curtains to steal a glimpse on what was going on behind.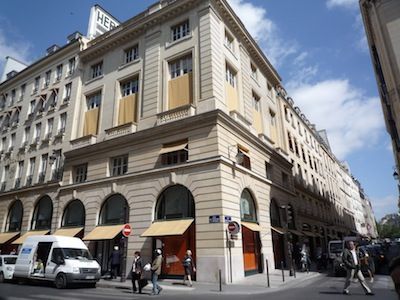 But the horse man on the roof top was holding a new set of Carrés, 'Les Cavalier d'Or'. Their turquoise and yellow/orange cw could not have been a more perfect match to the beautiful blue spring sky.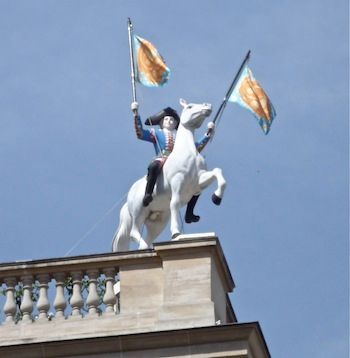 After a quick browse through the scarf department (I could not discover anything I have not seen before) I continued to walk down the Rue Fbg St Honoré, and stopped by the Place Vendôme, where the
Maison de la Perle
has installed an outdoor photo exhibition to mark the 50th anniversary of the cultured Tahiti pearl.
Each of the eighteen photographs (by Thierry Bouet) was presented in giant, shimmering bubbles, reminiscent of pearls. Inside, illuminated screens and black walls brought out the images in a most vivid way, and by walking from bubble to bubble one could follow a pearl's journey from the depth of the sea to the finished piece of jewellry.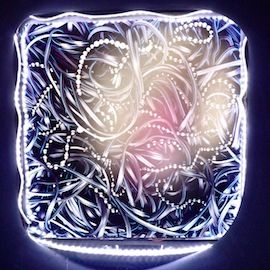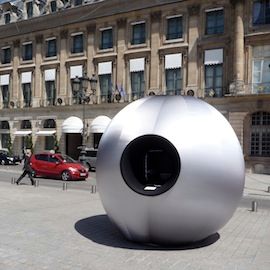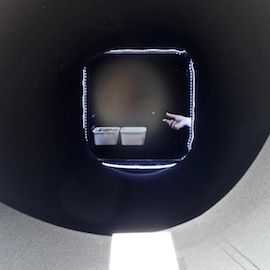 The way the bubbles were dotted around the square made them resemble a giant pearl necklace.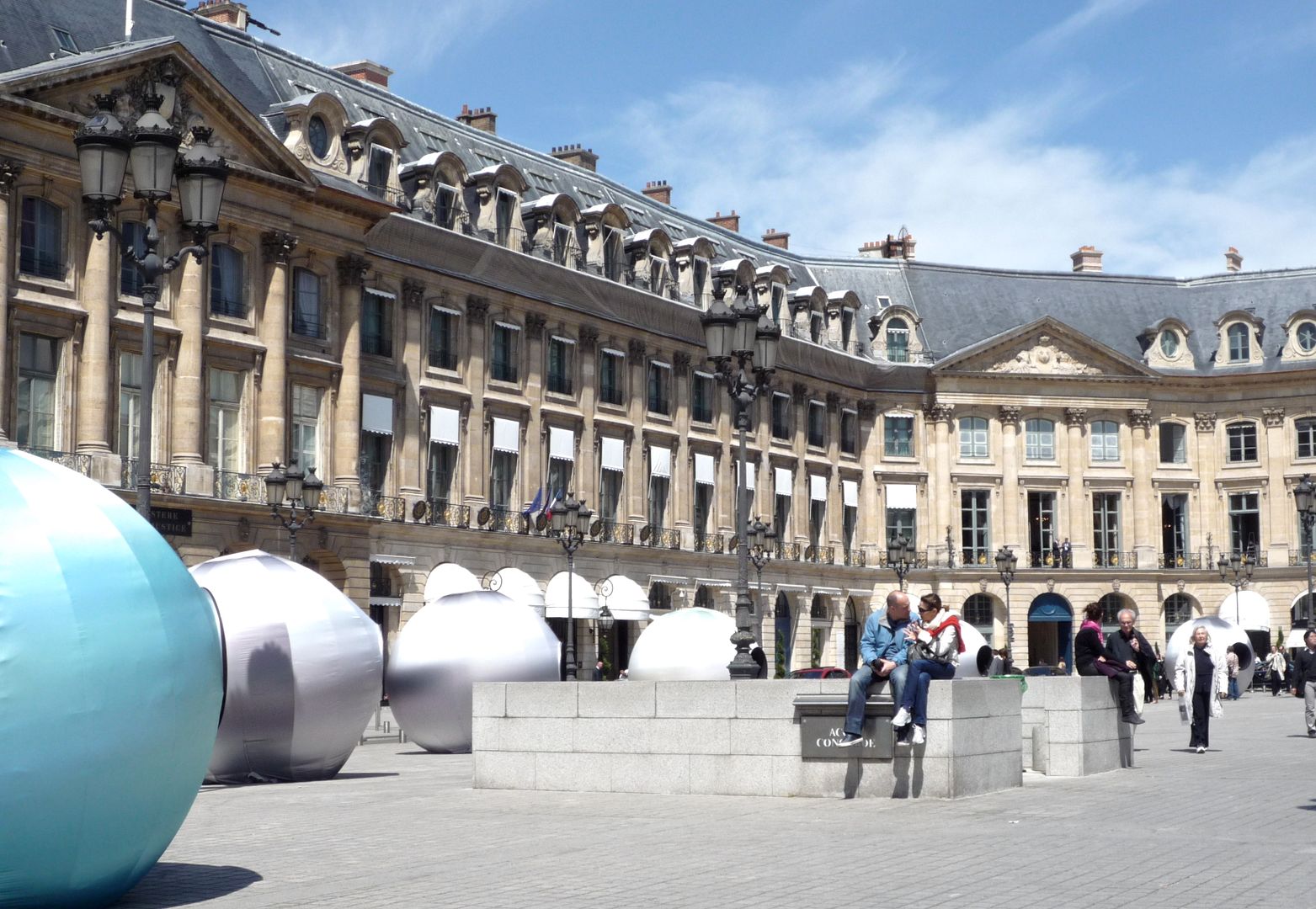 'From sea to jewelry showcase' May 15 - June 2, Place Vendôme, Paris
Continuing down the Rue St Honoré, where just a few minutes later, more fabulous giant pearls made me stop to admire, this time at the metro entrance of Palais Royal/Louvre station, at the Place Colette.

The aluminium structure with it's huge and colorful glass beads was installed in the year 2000 (designed by Jean-Michel Othoniel), to mark the 100th anniversary of the parisian metro. When the underground started out in 1900, the Palais Royal was one of it's eight original stations.

The colorful contruction is called 'stand of night owls' (Kiosque des noctambules) and features two domes..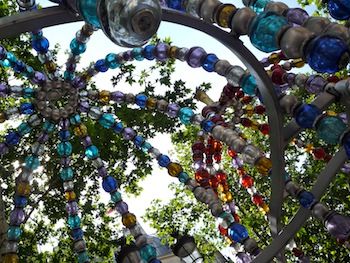 ..representing day (red dome)..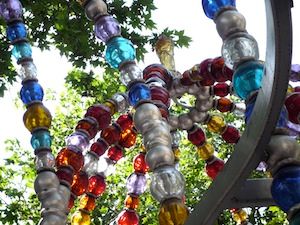 and night