The H boutique on Madison Avenue has it's home in a 'bijou like' house, all to itself, which makes it stand out in an almost fairy tale way against the tall buildings surrounding it.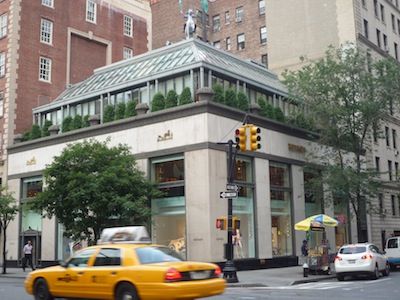 The NY counterpart of FSH's rooftop horseman held two 'Cheval de Légende' Carrés in turquoise/gold,
while the window displays featured beach wear, and Marcelina scarves in several CWs,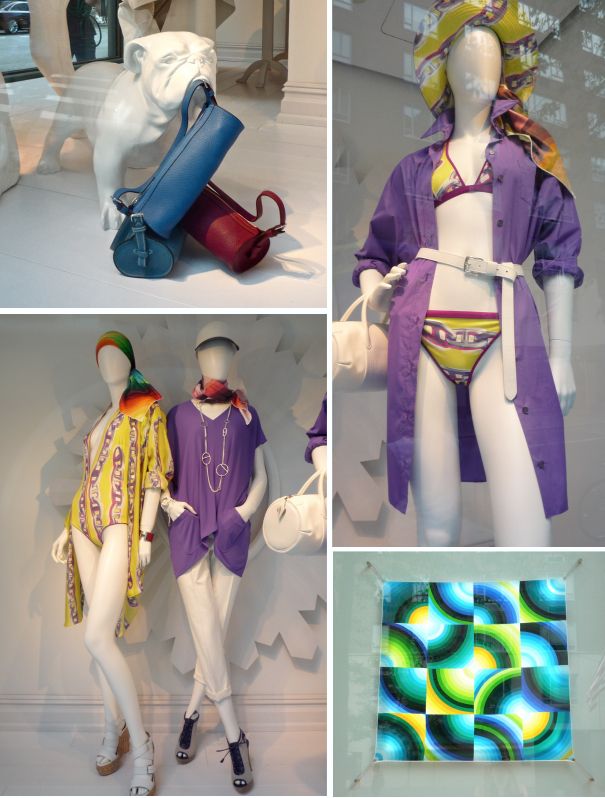 cute ideas for dog collars,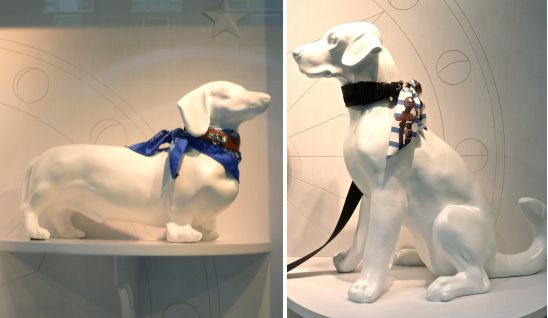 and larger than life enamels.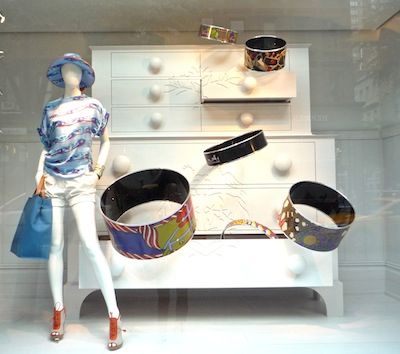 The fourth floor was home to a photo exhibition by
Rinko Kawauchi's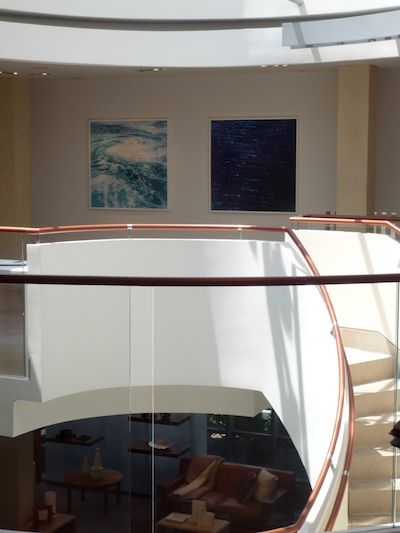 and allowed a wonderful close-up view on the horseman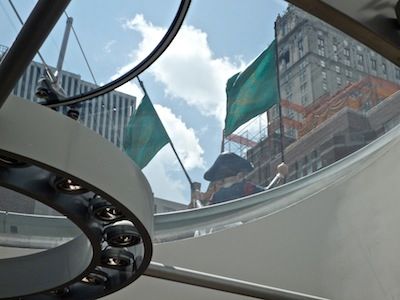 I very much enjoyed the visit, but as I could not spot a scarf previously unseen, I didn't take an orange souvenir back home. The scarf drawer held a surprise though, they had a Monsieur et Madame 90 Carré in the tabac/camel CW and one in pink/grey/black. It was also nice to see a few Picotins (GMs and PMs) on the shelves, as I have not seen them around in european boutiques for quite some time.

Hermès on Madison
691 Madison Avenue
Phone: 212-751-3181