The weather still refuses to cooperate with the calender, and the forecast shows there are more warm days to come...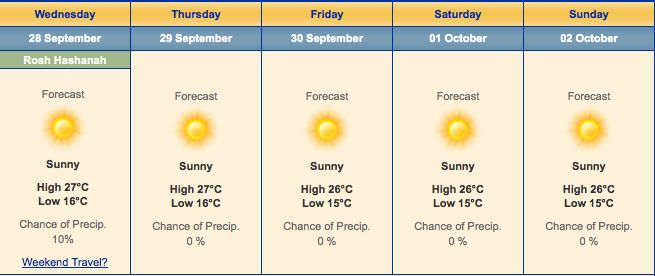 For the time being, all big scarves will have to continue to wait in their boxes, while the small silks are coming out to play.. today knotted a Gavroche into a flower knot, which is not too warm around the neck, as the main bulk of the scarf forms a silk flower.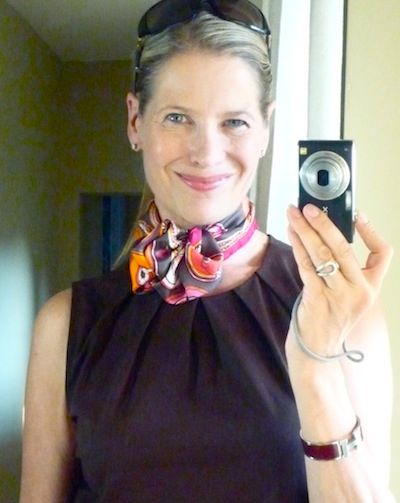 Capsule pieces: beige cropped cotton trousers, chocolate tank top
Shoes: ballet flats
Accessories: Belles de Mexique Gavroche, Bourgogne clic-clac enamel bangle
, Garden Party bag
Scarf tying method: Flower knot (instructions to come in the next post), ends secured with a petite scarf ring in the newly launched ebony. Instead of using a scarf ring, one could also tie the ends together in a small double knot.
The MaiTai Collection scarf rings now also come in
ebony
and rosewood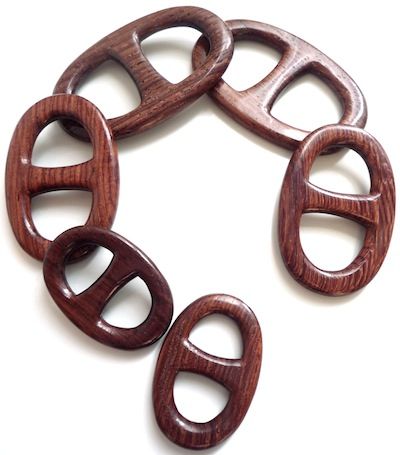 You might also like: