The Cire Trudon candle manufacturer is just as famous for it's rich history as for the magnificent candles they produce. Established in 1643 in Paris, production never stopped, and throughout the centuries, they supplied the french royal courts, palaces and churches with their exquisite candles, survived the french revolution, and went on to provide for Napoleon's imperial court.

Today, Cire Trudon is the world's oldest candle maker, and everything they produce is still hand-made in France. The loveliest place to see the collection is the small and charming Paris boutique, located in Saint-Germain in the 'Rue de Seine'.
The perfumed candles are presented under glass domes, and when a customer wants to choose their scent, the domes are lifted up, so that one can inhale the concentrated essence captured inside the glass.
You can find dinner candles in a beautiful array of colors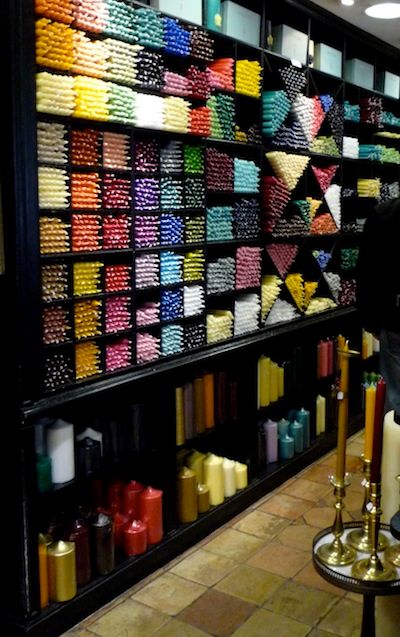 as well as delicate candle busts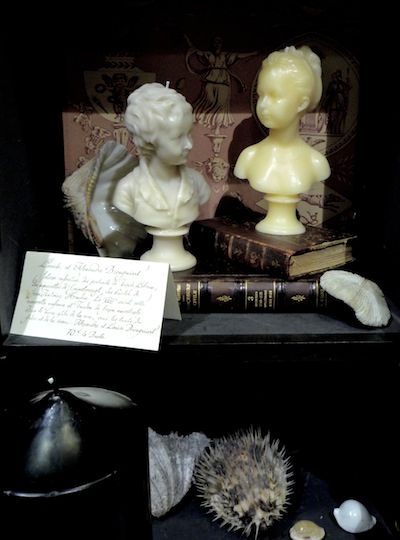 All candles have pure cotton wicks, and are made with vegetal wax. The perfumed candles come in beautiful hand-blown glass containers, and there are twelve heavenly fragrances to choose from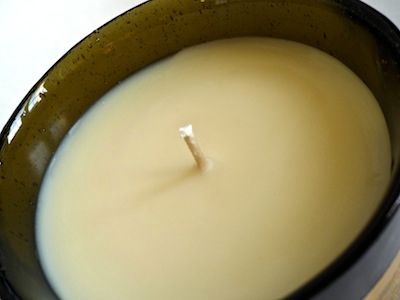 My favorite: Odalisque

Cire Trudon
, 78, rue de Seine, 75006 Paris, Phone: +33 (0)1 43 26 46 50

Website: www.ciretrudon.com
You might also like: