Each year, the Chinese New Year falls on a different date, as it depends on solar and lunar movements. Every lunar year corresponds with one of the twelve zodiac animals, and today the year of the Dragon has begun.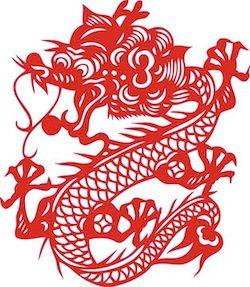 Red is the most important color during the celebrations, as it symbolizes good luck. Accessorising with touches of red today,
and wishing everyone a very happy Year of the Dragon!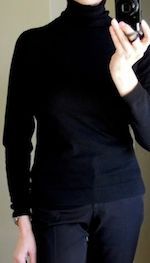 Capsule pieces: black jeans and turtleneck sweater
Shoes: black suede loafers
Accessories: Hermès 'La Danse du Cheval Marvari' CSGM, Collier de Chien bracelet in noir croc,
rubis Picotin
Scarf tying method: Cowboy knot with ends secured in a basic slide with a MT collection scarf ring in sunshine honey. Please click here for a how-to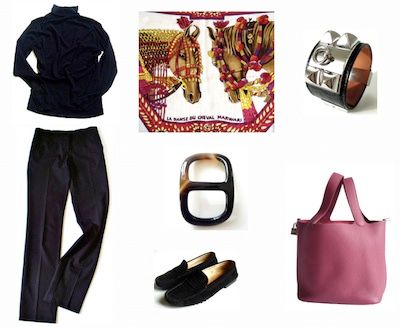 I truly enjoy this series, and could probably carry on for the rest of the winter, but wouldn't want to bore anyone with too much repetition. So perhaps just one more episode with a smaller silk format, and then pick up the series at a later time.
You might also like: