The updated capsule wardrobe for spring/summer does not come with many surprises, most pieces are staples which make a perfect canvas year after year, although some generic items have been renewed over time (jeans, t-shirts, blazers etc).
I usually don't include 'one-off' pieces in these sheets, but I fell in love with the coral jeans (collage #1), and know I will wear them a lot this year. The tunic tops are included because of the many requests I received on how to combine printed wardrobe pieces with scarves.
As always, the sheets are just an estimate of the clothes I think I will be reaching for most over summer, which of course is not so easy to predict before it has even started. The mood might slightly change over the next few months, or new items might be discovered.. I have therefor kept the total number of pieces to eighteen, allowing me to add/exchange a few as we go along.
Hope you'll enjoy the upcoming accessorised variations, and wishing everyone a great summer ahead xx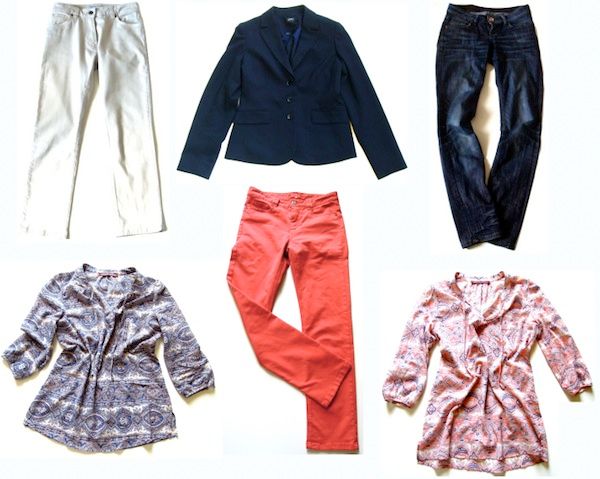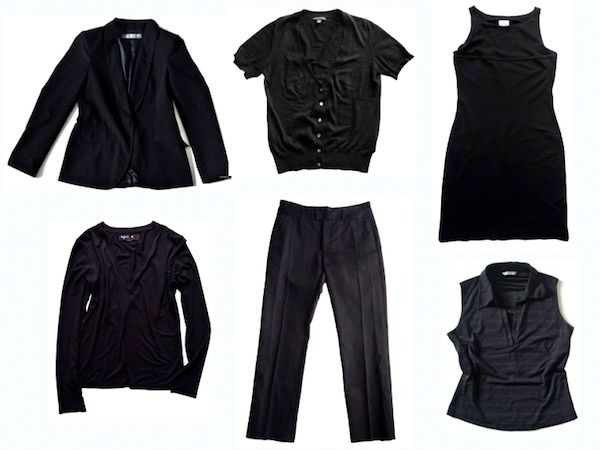 Collage #1:
row 1: white jeans (Hilfiger), navy blazer (Esprit), blue jeans (Hilfiger)
row 2: cotton tunic blouse (Comptoir des Cotonniers), coral jeans (Gérard Darel), tunic (as before)
Collage #2:
row 1: shirt (The Kooples), top (Lauren by Ralph Lauren), white shirt (Anne Fontaine)
row 2: dress (un, deux, trois), trousers (The Kooples), cardie (Esprit)
Collage #3:
row 1: Blazer (Prada), cardie (Banana Republic), dress (Tara Jarmon)
row 2: T-shirt (agnes b.), trousers (The Kooples), top (Marks&Spencer)