Last week in Paris, I visited one of Hermès neighbours on the rue Faubourg Saint-Honoré, the beautiful Roger Vivier store (located across on the road, at No 29).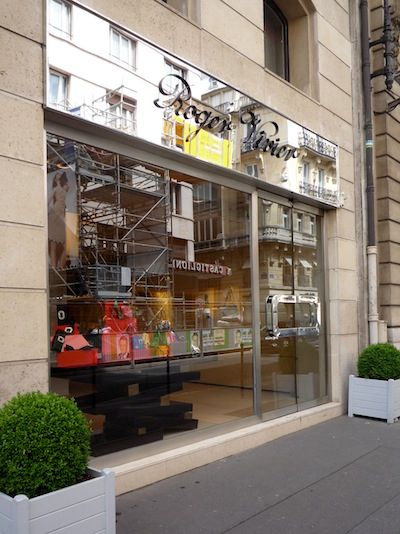 Entering through the glass door, one is greeted by a selection of shoes, bags and sunglasses displayed on tables and shelves. A beautiful staircase leads up to the main showroom,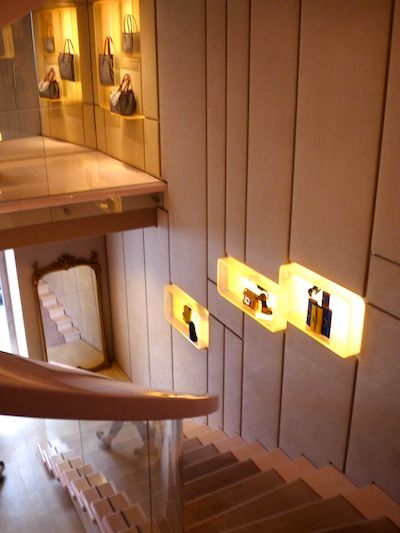 which is located on the first floor...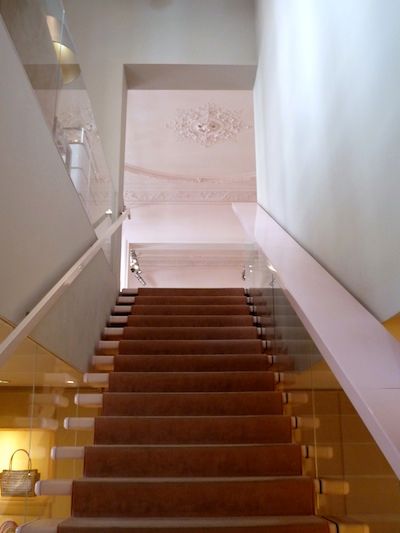 .. spanning the entire length of the building.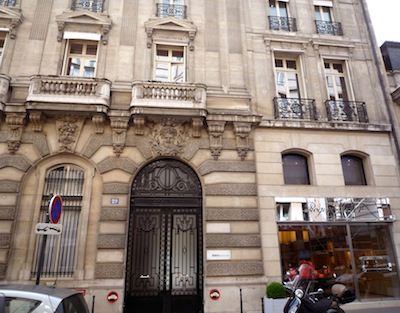 It's balcony offers a superb view on the rue Faubourg Saint-Honoré. The second building on the left is Hermès' No 24, you can see horseman on the rooftop..


currently with two 'Cuirs du Désert' carrés


Inside, the RV showroom resembles an elegant apartment, and is decorated with an eclectic mix of antiques, tribal art and modern furniture, while the pale herringbone parquet floor and pastel colored walls add a light and feminine touch.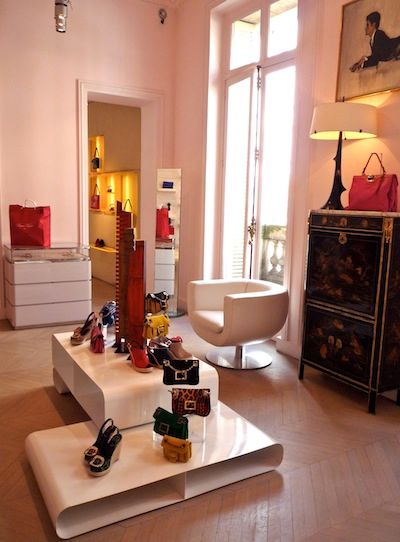 One of Roger Vivier's most famous inventions is the stiletto heel, and one of his most famous clients Queen Elizabeth II, for whom he created the shoes she wore for her coronation. He designed for Dior when they started their shoe line in 1953, and worked there for a decade until opening his own Paris salon in 1963. At this time, he created his signature buckled pumps and flats, famously worn by Catherine Deneuve in Luis Buñuels 1967 film 'Belle du Jour'.
the perfume line

Shoes and bags are displayed along the wall,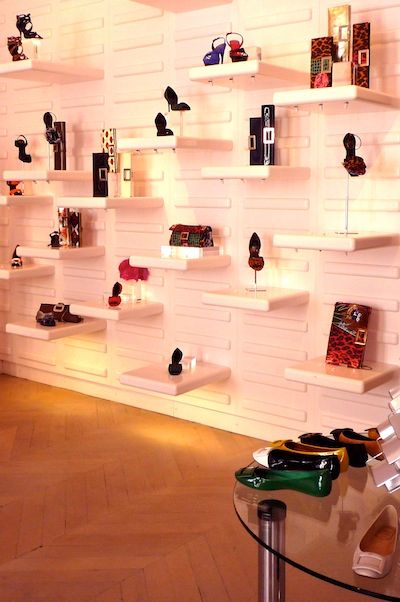 or layed out on tables designed by Herve van der Straeten.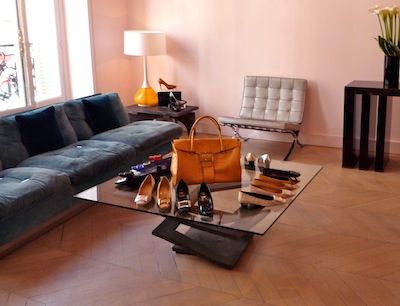 The red bag which came home with me,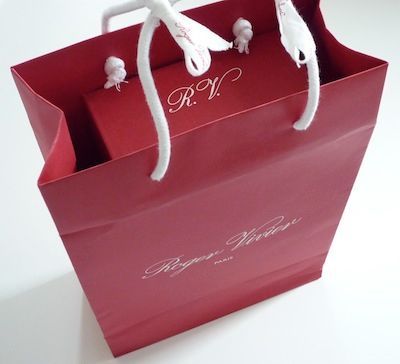 Roger Vivier
29 Rue du Faubourg Saint-Honoré
75008 Paris
Tel + 33 1 53 43 00 85


Edited to add playtime pics:


with Hermès Quadrige scarf






with Hermès Puzzle II scarf

with Hermès Ex-Libris en Kimonos scarf