When I go to Paris by myself, it is usually for a day trip, which means that time is luxury. Economizing on the lunch hour is a great way to save time..
I nearly caved in when walking past this charming little restaurant near the Bourse, the outdoor tables waiting for customers, laid with crisp, white tablecloths and starched napkins. A place DH and I would have stopped for lunch, if we were in the city of lights together..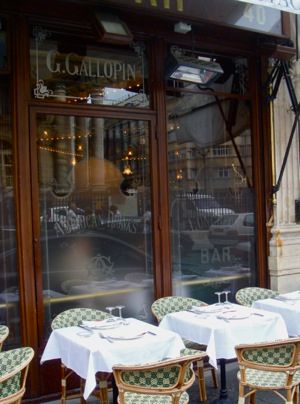 ..but I had plenty of errands to run, and so on I went. After a while of course, I began to feel a pang of hunger, which was when this beautiful, old fashioned boulangerie came to my rescue..

They had a few tables outside on the pavement, where customers could eat, and inside a wonderful selection of artisan bread, made into delicious sandwiches. Drinks, salads and the most scrumptions looking patisseries rounded up the offer.

Boulangerie Vavasseur

10 Place des Petits Pères
75002 Paris
Tel 01 42 60 90 23

A short time later, I was ready to go, checking out the beautiful fabric shops in the nearby Rue du Mail.. among them
Pierre Frey
,
Brunschwig et Fils
and one of my favorites,
Chelsea Textiles
, who make beautiful hand embroidered curtains, cushios and upholstery fabrics. Here is one of their floral cushions, which I bought years ago in their charming little London shop on Walton street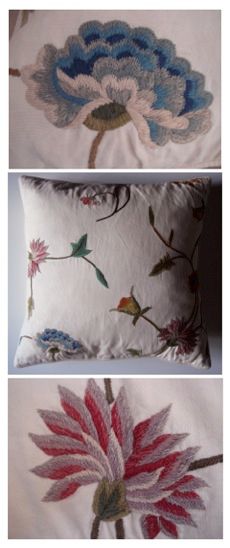 Chelsea Textiles
13 Walton street
London SW3 2HX
T: +44 20 7584 5544
Chelsea Textiles Paris
13-15 rue du Mail
75002 Paris
T: +33 1 40 26 50 11
You might also like:
PS. I am running late with catching up on everyones lovely comments on the previous posts, but will do so very soon. See you then, ladies :-)
‎