Following the New Year's Day
post
featuring a 'Hart Déco' Stole, I received a number of messages from readers who either own this beautifully embroidered piece of cashmere/silk, or who were contemplating of buying one.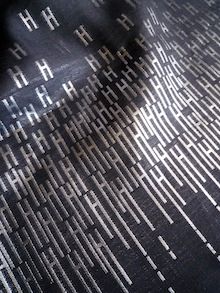 The underlying question was how to maximise it's use beyond evening occasions, in short, how to wear the stole in a casual, everyday way.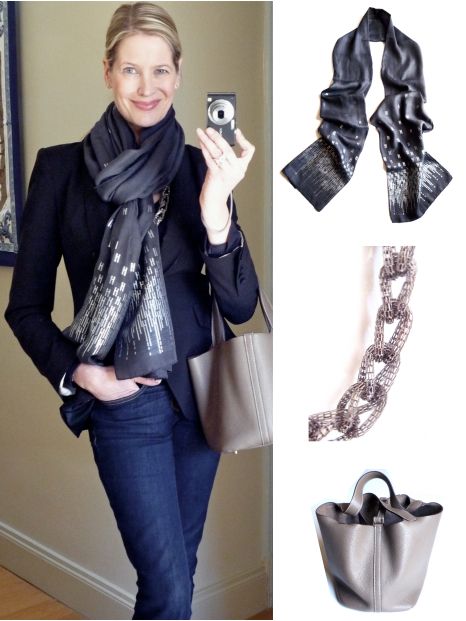 To emphasise a casual style, I opted for blue jeans and a Picotin bag, and would have teamed them up with a pair of Converse sneakers, only that mine are in need of replacing. I went for ballet flats instead, which always look nice with jeans and a blazer. It hardly matters what goes under the blazer, but a v-neck is a good option as it can dress the whole look up again just by taking the blazer off, and draping the stole in a different way. I added a MT mesh chain link to carry silver accents through to the neckline for balance, and chose a bag in a different colour from black to avoid a dressy touch.

For a casual loop knot it is important to refrain from folding the scarf too accurately. It works better to gather up the fabric instead, hereby creating an easy going draping effect.
Capsule pieces: jeans, black v-neck sweater and black blazer
Shoes: black ballet flats
Accessories: Hart Déco cashmere/silk stole, etoupe Picotin bag and
MT mesh chain link necklace
in argenté
Scarf tying method: loop knot, for a how-to, please click
here