Does anyone remember the little peek I took when the redecoration of FSH's corner window was under it's way? I spotted mint green curtains and candy coloured artificial flowers, not able to imagine what the end result could possibly be..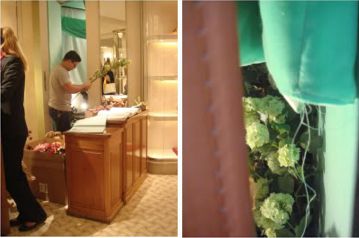 a couple of days ago, I finally found out!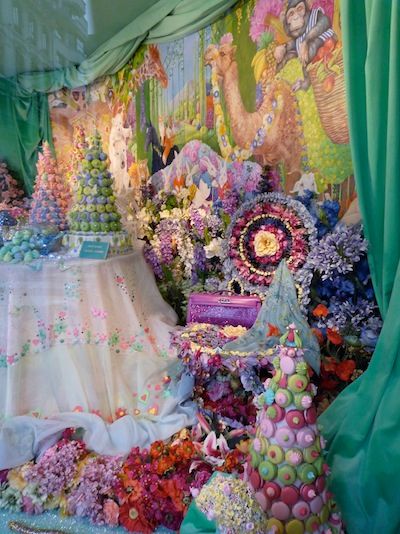 A wonderland of macaron pyramids, glittering escargots and sparkling bags, candies and sugar craft
For once, children are as enthralled by the splendor of the main window as their mamans
All patisseries by
Pierre Hermé
And a few more pics of the fabulous displays along the rue Faubour St. Honoré and the rue Boissy d'Anglas, the opulence and creativity are simply breathtaking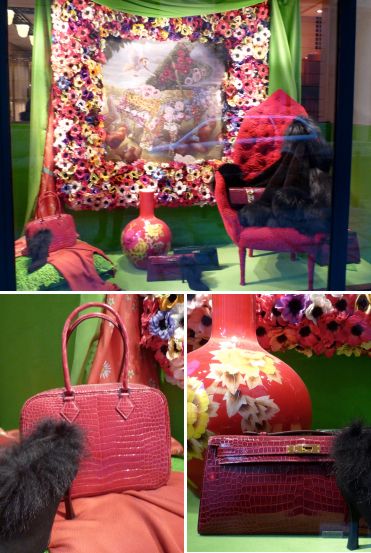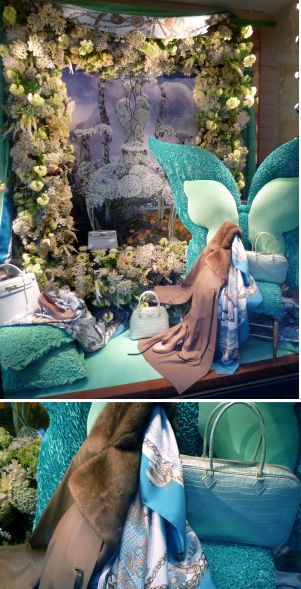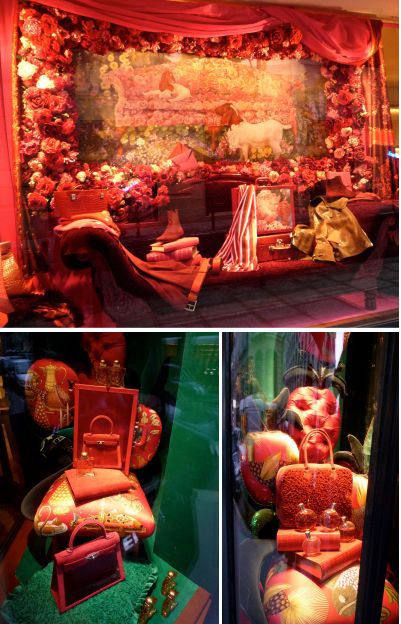 It was fun to check the new scarf designs, but most of the colours I looked forward to seeing where not in stock that day, and so I just have to wait patiently. The new scarf booklet made up for it though, it is so summery and fabulous. The cover features 'Brides de Gala en Finesse', and I will post the rest as soon as I get the scans done.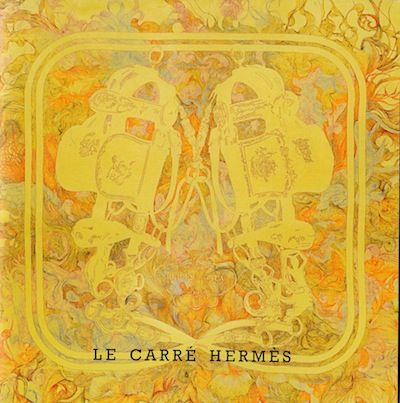 And there are more good news from my trip to Paris, the Poudre collars will be back in stock in about three weeks time, along with a new silvery taupe colour. For pre-reservations, please send a short message to: maitaicollection@orange.fr