Dedicating today's episode to all who enjoy variation as much as I do. This morning I replaced the black trousers from the
previous post
with white jeans, while keeping the same shoes and accessories. It was a nice suprise to see how differently the look turned out.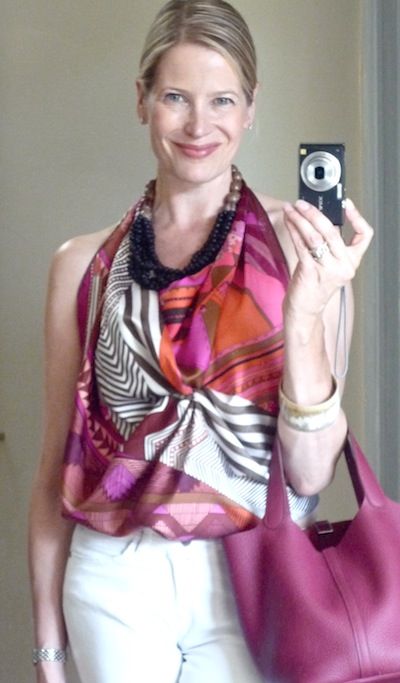 Capsule pieces: white jeans
Shoes: black sandals
Accessories: Coupons Indiens 90 Carré worn as a halter top,
MT waterfall necklace
,
Picotin in Rubis and
MT horn bangle
Scarf tying method: click
here
for a how-to
Thanks to a suggestion received by email, I made a slight alteration to the scarf tying method
Dear MaiTai

,


Tried you halter top suggestion in one of your last posts, the result was too much material on the bust, because I didn't get the first little knot on the inside right. Then I tried your small scarf ring on the outside in a vertical position which worked! A tip for you?
This is a wonderful tip! Many thanks for sharing, dear Henriëtte. I also tried it with the scarf ring
(petite size)
on the inside, and it worked great too. For the full how-to, please click
here
Pinch some fabric..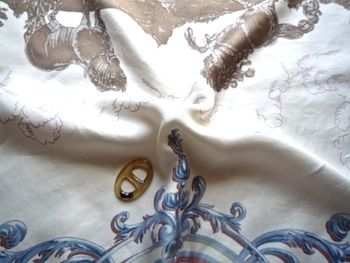 and feed through one end of the ring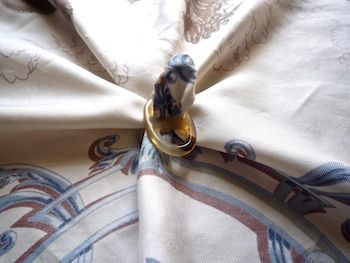 pull to gather more fabric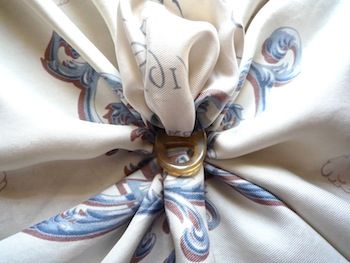 then feed through the other end and tighten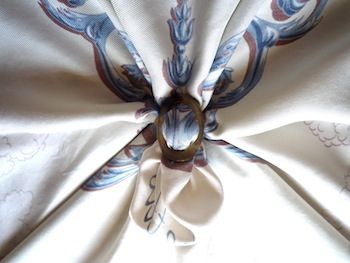 A tight and secure fit is important, if the outcome is loose, go back to step three and pull more fabric through