Provençal façades come in hundreds of soft pastel shades, some exuding tranquility, others warmth and hospitality, but always calming in summer, and illuminating in winter.
Today I've been playing with nuances, chosing slightly deeper and warmer shades than the icy pastels in the
last post
, while adding a casual touch with jeans. The caramel scarf fur collar is part of the outing too, as requested by a dear reader :)
Rue Fernand Dol, Aix-en-Provence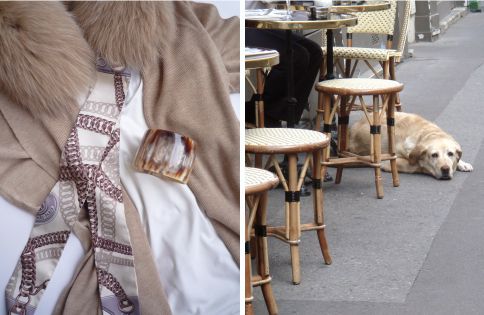 Capsule pieces: cream tank, camel cardie and blue jeans
Accessories: 'Maillons' Twilly, MT Collection scarf fur collar in
caramel
(the above photo is true to color, more so than the one below) and MT collection horn bracelet in
maroon/cream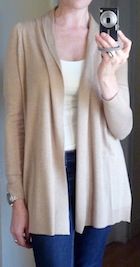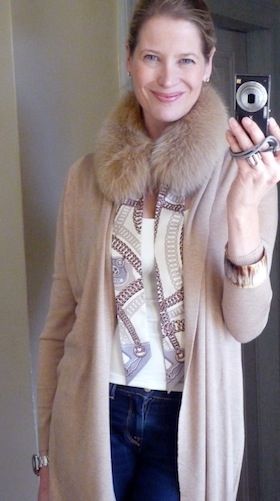 And this one is for dear CS specially...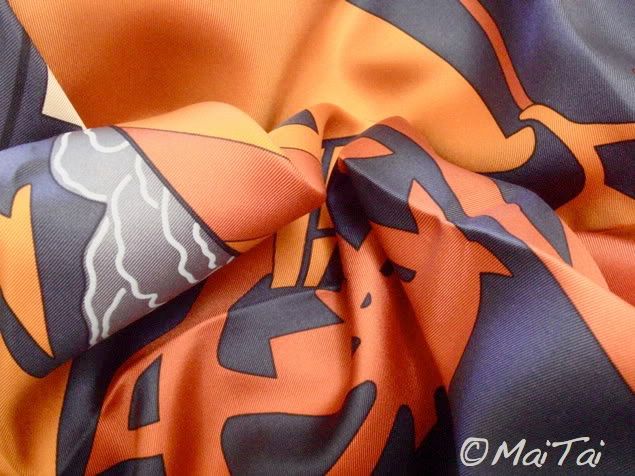 Puzzle 90 Carré, sanguine Picotin and bleu indigo scarf fur collar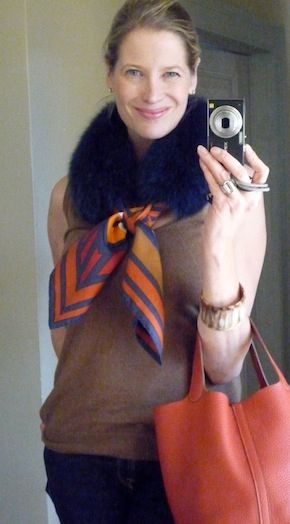 Coming next: first cashmere interview (of a series) with Chantal Roy
You might also like: