In an attempt to bring all photo tutorials and how-to's into a video format, and under the motto 'first things first', I uploaded a how-to video of the basic bias fold onto my
YouTube channel
, which you can also view towards the end of this post.
The basic bias is one of the most essential ways to fold a square silk scarf, not only because it is the starting point for many great scarf knots (Ascot, friendship, criss-cross, criss-cross bow knot, tie knot and many others), but also because it looks fabulous on it's own, when just placed around the neck. What's more, it is a cool way to wear scarves during the warmer summer months.
With 90 Carrés, one needs to be a little bit more careful when going solo, due to the size and material they are prone to slip.. wearing a blazer on top helps to keep them in place (all larger formats, such as cashmere, mousse and silk GMs stay well in place, and to a certain extend, 90 mousses do too).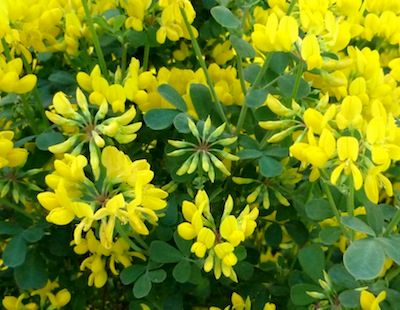 Capsule pieces: blue jeans, short-sleeved black top and black blazer
Shoes: blue patent pumps
Accessories: Hermès 'Cent plis de Miao' 90 Carré and H clic-clac enamel bangle in bleu indiens
Scarf tying method: basic bias fold (see video below for a how-to)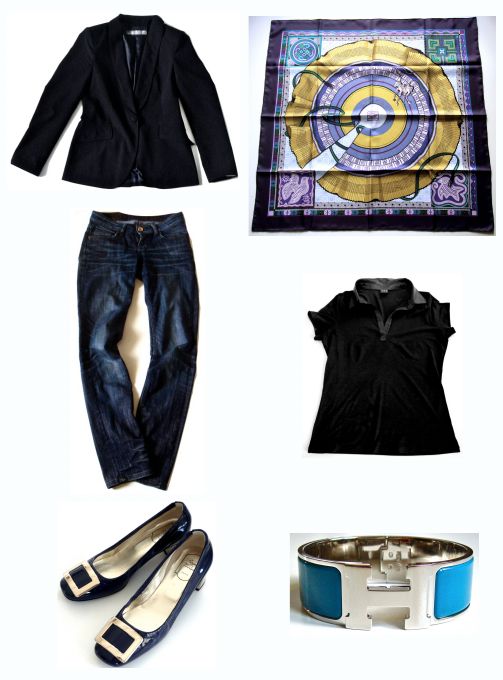 You might also like: