After the recent style request on
how to mix scarves with patterned tops
, a few readers have asked me how to wear scarves with patterned dresses. This presents a more difficult challenge, as the opportunity to create a rapport between the scarf and a pair of trousers is missing.
With just a dress to play with, the focus needs to be so much more on finding a rapport between the various elements of the prints and patternes (their type, size and colors). Further harmony can be created by adding bracelets or necklaces that pick up on the details of the scarf or dress.
When looking through my archives, I found a few examples to illustrate the above. Hope you'll enjoy seeing them in the new context.
De Madras à Zakynthos 90 Carré
The cream swirls of this silk dress remind me of water ripples, and it's turquoise blue color of the ionian sea in Greece. It could not be a more perfect backdrop for the turtle scarf, which refers to the amazing migrating journey of turtles from Madras, who return every year to their breeding grounds on the greek island of Zakynthos.
Scarf tying method: Ascot knot ~ please click
here
for a how-to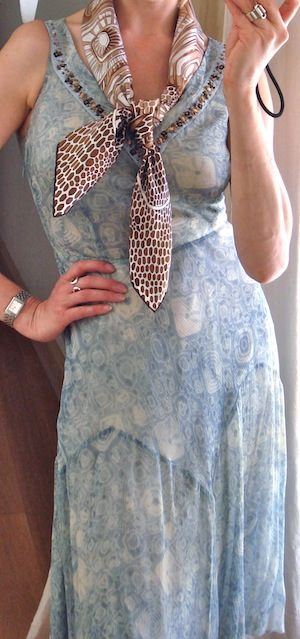 Belles du Mexique 90 Mousseline
When I saw this dress, I immediately thought of my Belles du Mexique mousseline, and it had to come with me as one of the purchases made for a specific scarf ;)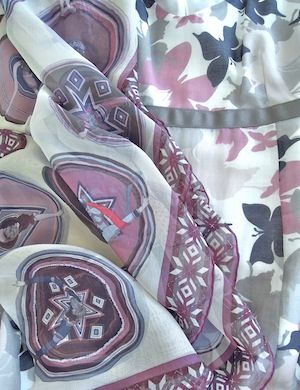 Scarf tying method: scarf folded into a triangle, placed around shoulders with the ends secured in a
basic slide
with a MT Collection horn scarf ring (moyenne size)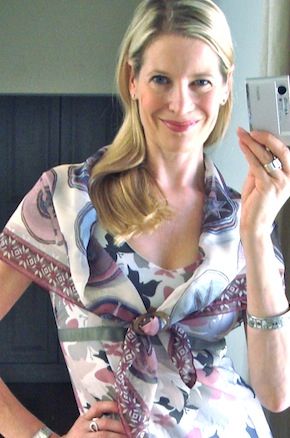 Au Coeur de la Vie 90 Mousseline
I've had this dress for a long time, and it's floral pattern always reminds me of a jungle. The colors of the Au Coeur de la Vie mousseline are not a 100% perfect match to the dress, but the jungle scenery and exotic foliage have such a similar atmosphere that they work beautifully together!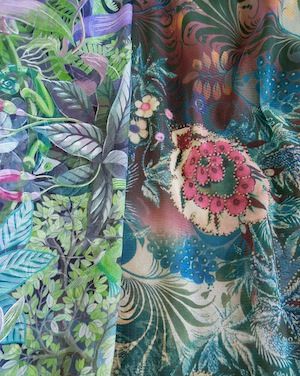 Scarf tying method:
basic bias fold

Chaînes et Gourmettes 70 Carré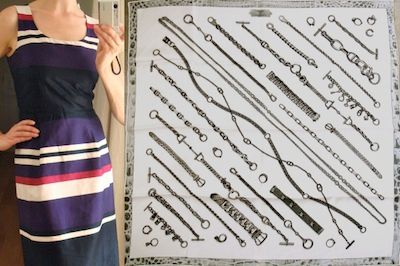 I love this dress, but always felt there was too much of a gap in the pattern at the waist level. The ecru/silver Chaînes et Gourmettes worn as a sash seemed a perfect solution to this, so much that it looks as though it has become part of the dress.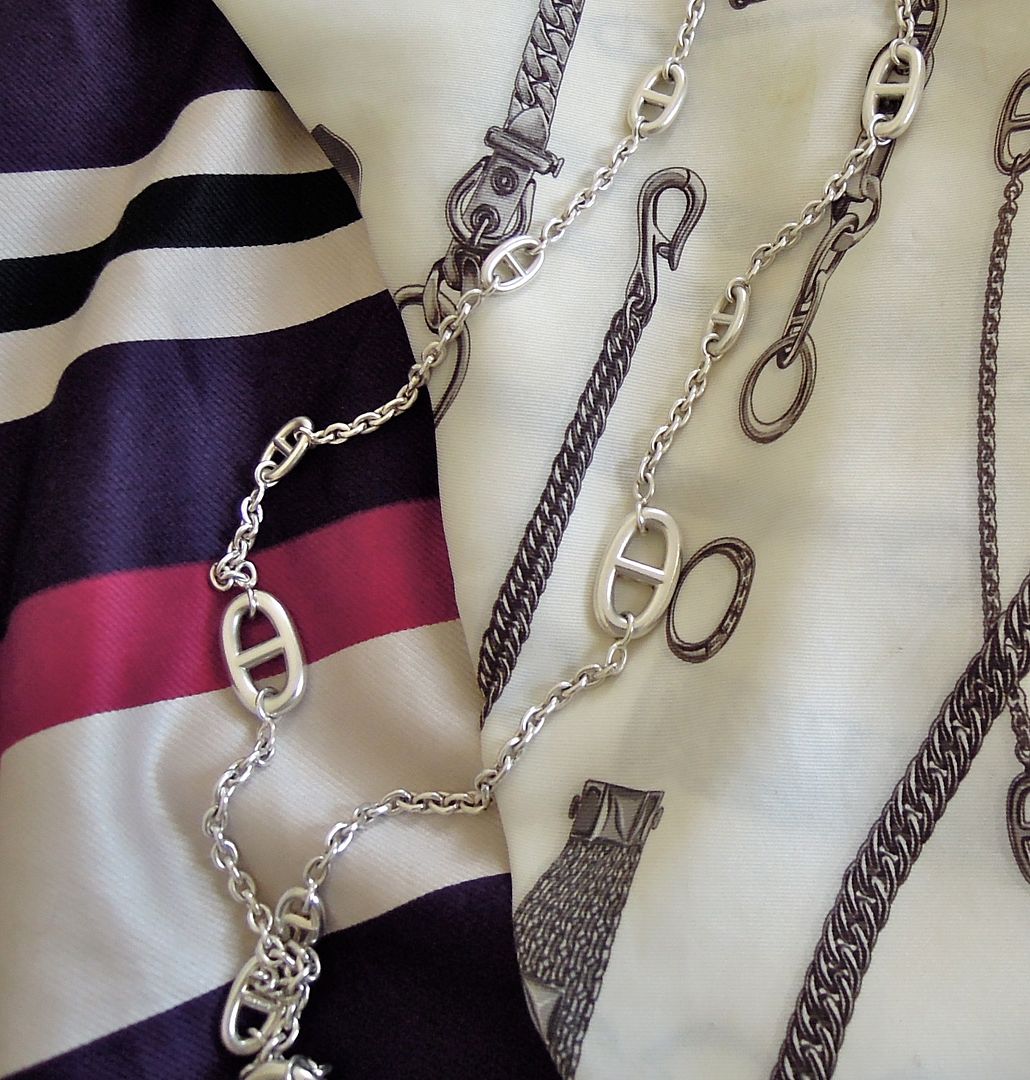 Scarf tying method: in the
basic bias fold
, then placed around the waist with the ends secured in the
basic slide
with a MT Collection horn scarf ring (ends can be tied together in a double knot instead)

You might also like: