Please welcome the newest member to my H family, Ms Garden Party!
I've been wanting a light weight canvas bag for the longest time, and then an H angel came (actually, two of them) and scored one for me at the summer sale, such an amazing coup! I am completely over the moon, and grateful forever.
To celebrate, wearing all chocolate and beige... the capsule 3/4 length Jeans, a chocolate cotton sweater, Bolduc au Carré Twilly in a
criss-cross knot
, petite
scarf ring
in honey, Elephant and Torana bangles, and bi-colored ballet flats.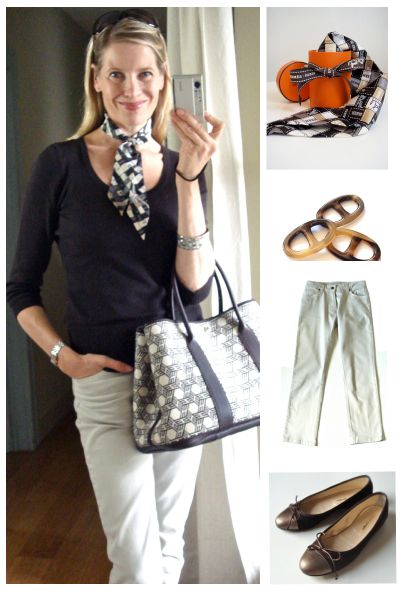 Specs: Garden Party MM size, toile so H, in cocaon/ecru
You might also like: