Today we had the most beautiful warm and sunny day, so DH and I decided to scoop DS up after his sports class and go to the beach for lunch.
First, we went for 'a petite promenade' along the quai, watching the anglers..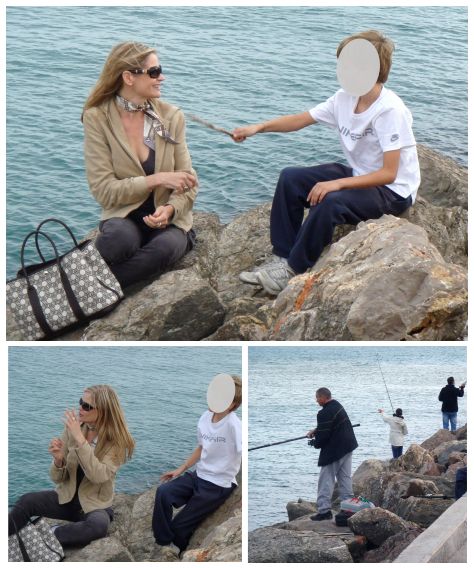 and then settled down for a lovely lunch on the outside terrace of our restaurant. With the apéritif came a delicious tapenade, and rather than being blended to a smooth paste, the olives were left as tiny chunks. I very much liked it, and will try making this version at home someday soon.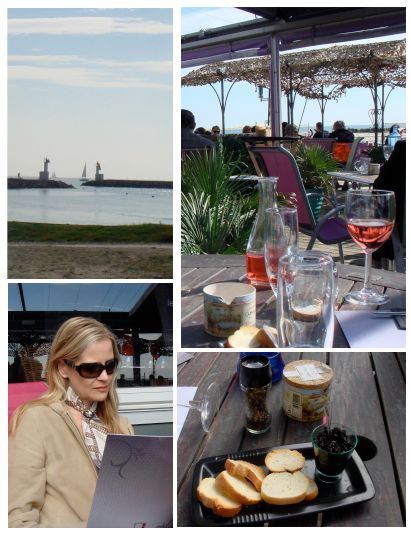 Wearing my new 'Maillons' Twilly
Accessories: Elephant and Torana enamels, Garden Party bag
Shoes: Leather and suede sneakers
Scarf: Maillons Twilly
Scarf ring:
MT collection
petite honey
Scarf knot:
basic slide knot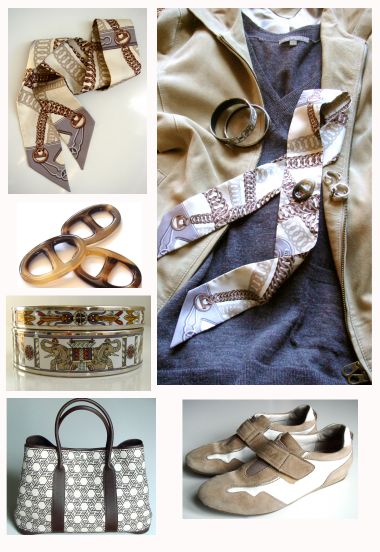 Have a wonderful Sunday everyone!
You might also like: