When walking through Paris, one could easily contemplate writing a guide for patisseries, there are so many of them, displaying the most amazing creations in their 'vitrines'.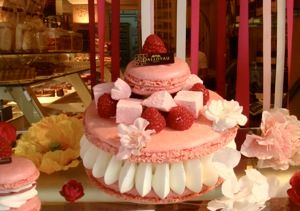 I usually have a long to do list when in town, and don't find the time to settle down for an afternoon cake feast, but after walking around for hours (past dozens of patisserie windows), there comes a time when a craving for a little something sets in, to go with a revitalising cup of coffee..
I was in heaven when I found Synie's, a small, candy colored cup cake bar, tucked away in a side street from the charming Rue Cherche Midi in St. Germain.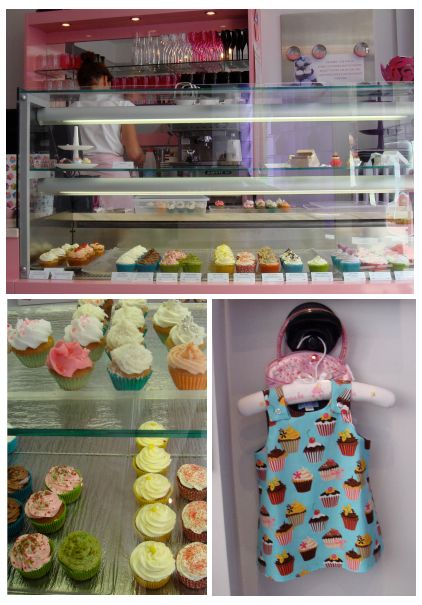 Apart from offering regular sized cup cakes, they also have the cutest teeny tiny mini versions, which are just the right amount of sweetness to go with a petit café crème.. well, almost. After having one, I was unable to resist trying out another flavour. Both were just as delicious as they look!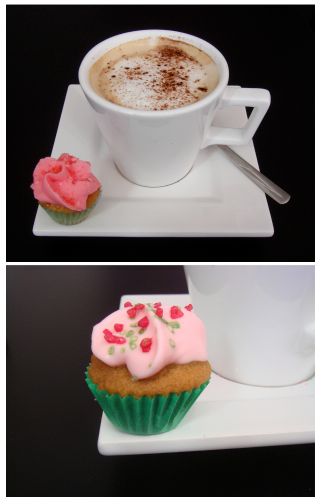 Inspired by the mini cupcakes, I assembled a few 'bonbon' versions as 'stoppers' to prevent the muffins for DS's school tea party from sliding around in their cake box. I hope DS and his class mates enjoyed them as much as I enjoyed the cake version in Paris!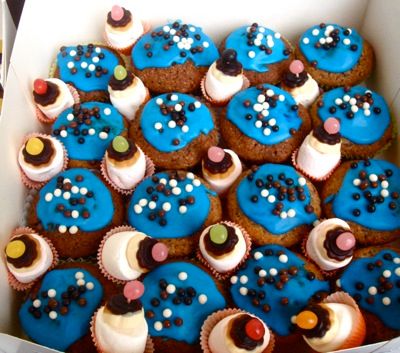 Synie's
23, rue de l'Abbé Grégoire
75006 Paris
Tuesdays to Saturday from 11 to 20h
Giant macaroon cake by Dalloyau, www.dalloyau.fr
You might also like: