Last weekend, we drove down the mediterranean coast line to the picturesque fishermen's village of Bouzigues, a center for mussles and oyster producing since ancient greek times. It's oysters, 'les huîtres de Bouzigues', are famous throughout France, and are wonderful to be enjoyed fresh from the sea, in one of the many little restaurants and cafés in this charming little town.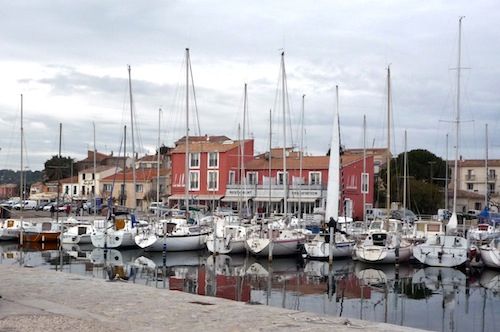 After lunch, we went for a stroll along the harbour, from where we had fantastic views on the oyster beds set in the salt water lagoon, the 'Etang de Thau'. Thau water is graded A, so shellfish can be caught and consumed within minutes.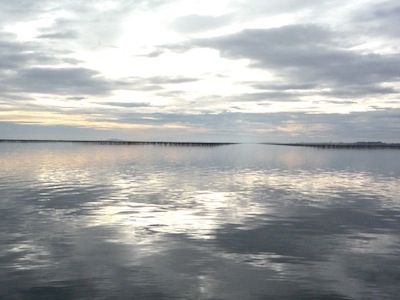 In the spirit of variation, contrasting and comparing, I tried the '
asymmetrical shoulderwrap
' technique with a 70 Carré, resulting in a lovley and soft drape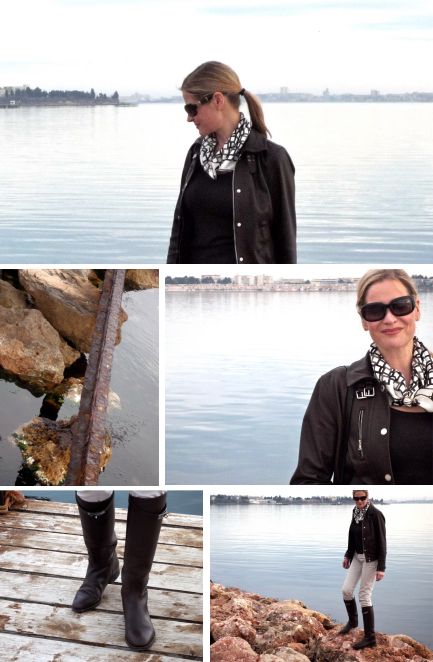 Capsule pieces: beige 3/4 beige jeans, chocolate sweater and chocolate leather jacket
Shoes: mocca jumping boots
Accessories: Modulation 70 Carré, Capitales enamel bracelet and 32 Kelly in Ebene
Scarf tying method: Asymmetrical shoulder wrap. Click
here
for a how-to
Scarf ring:
MT Collection
petite size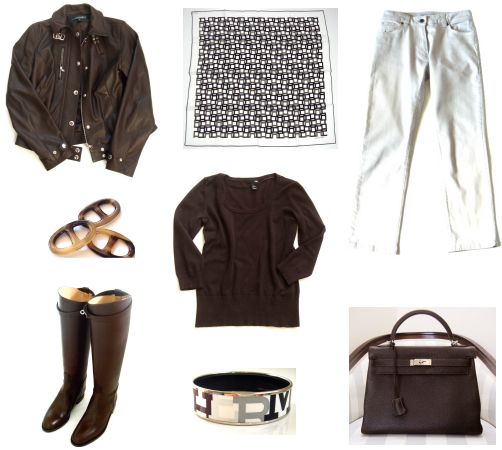 Interestingly, with a 70 Carré, the wrap can be realized with both a 'petite' and a 'moyenne' size scarf rings, each creating a different effect.
Here with a petite scarf ring, resulting in short ends and a voluminous wrap...
(the varying effects are created by simply turning the wrap in different directions
)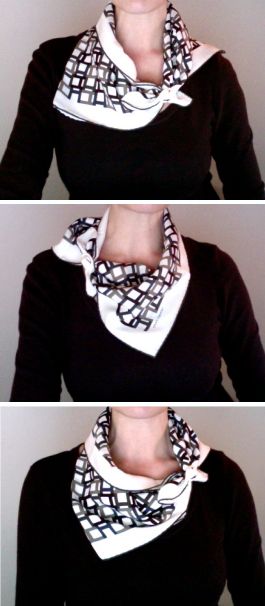 .. and with a Moyenne ring, resulting in a neat wrap with longer ends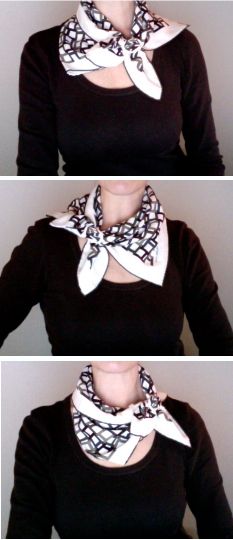 You might also like: