This time of year, the 'laurier tin' laurel bushes are a wonderful sight... covered in tiny white blossoms, they resemble enormous easter eggs.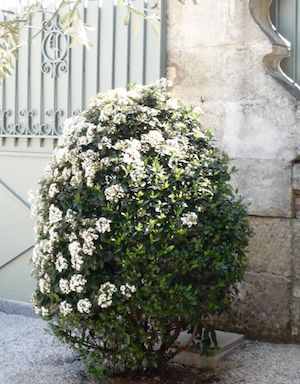 Inspired by their fresh white flowers, I chose the Chaînes et Gourmettes to tie the new criss-cross bow knot with a 70 Carré.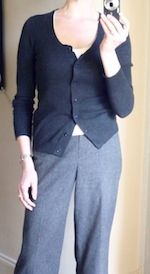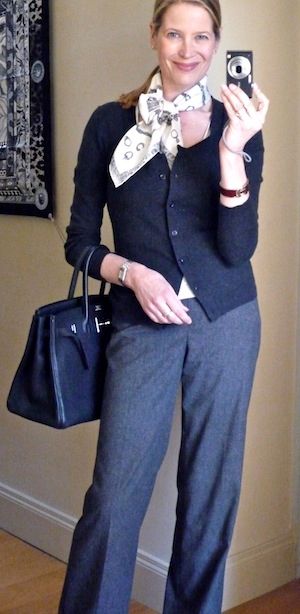 Capsule pieces: grey wool trousers, cream tank and charcoal cardigan
Shoes: ballet flats
Accessories: Chaînes et Gourmettes 70 Carré, bourgogne clic-clac bracelet and black Birkin
Scarf tying method:
Criss-cross bow knot
with
MT moyenne scarf ring in MoP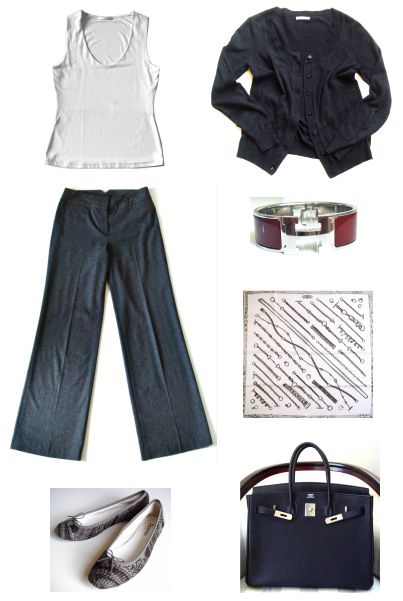 It is such a joy to see nature unfold, spring truly is a most wonderous season (as Scarf Enthusiast has put it so well). Wonderful sights are waiting behind every corner, to be admired... the fig tree's first leaves and little figs, stretching towards the sun, a dove enjoying a sunbath in a plane tree..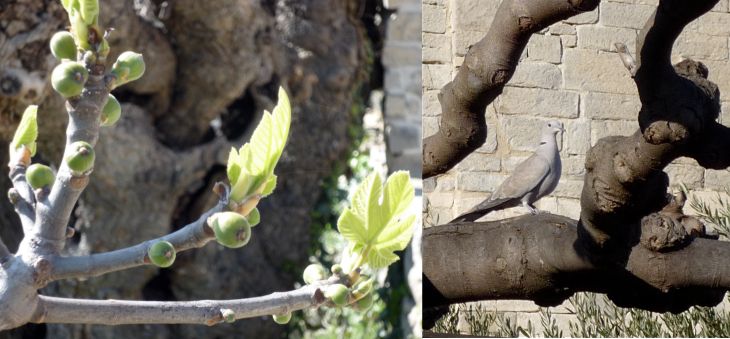 As the mornings and evenings can be quite chilly still, I wore a cosy cape when leaving the house today.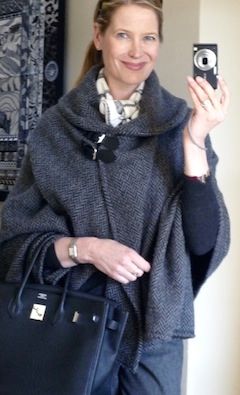 Wishing everyone a warm and sunshiny spring weekend!

You might also like: