Strolling around the Saturday market is always an enjoyable way to spend the morning, and especially so when the weather is as beautiful as it was a couple of days ago. After getting our provisions for the weekend, we'd settled down on the terrace of one of the busy and bustling cafés. Like everyone else, we'd take some of our purchases out onto the table, to be enjoyed with our coffee and drinks. Far from being put out, the restaurant and café owners encourage the custom, and often have a notice board up, inviting their customers to bring their market produce onto the tables. It makes such a lovely and charming atmosphere.
Wearing jeans and a navy blazer, and testdriving a new 'cheap and chic' scarf for an upcoming blog post
Every table of course enjoying a different picnic. The fresh oysters from nearby Bouzigues looked very tempting..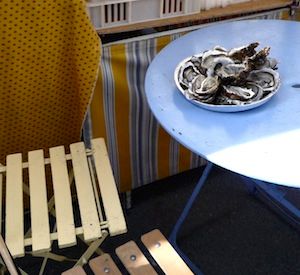 .. but in the end, we settled for bread, cheese and olives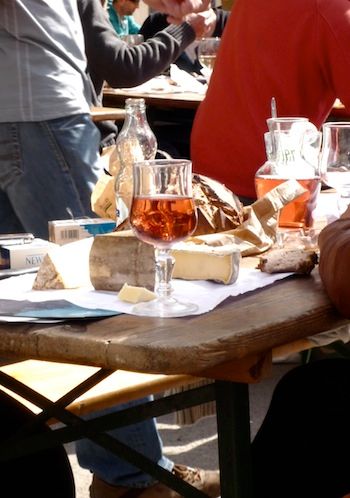 Monsieur was playing traditional french songs, and we had a lovely time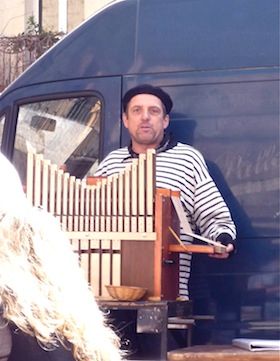 Yesterday however, it has been raining all day, and we spend the afternoon by the fire. Hope this week will show us some more of Spring. Wishing everyone a wonderful week ahead!
You might also like: