In a variaton of the
previous post
(how to wear a scarf with a dark background/border in a summery way), opting for the same black top as
before
, but this time adding a coral pair of jeans and matching lipstick for a summery touch.
Capsule pieces: black tank top and coral jeans
Shoes: black patent leather pumps
Accessories: Hermès 'Circuit 24 Faubourg' 90 Carré, clic H enamel bracelet in black and and clic clac H enamel bracelet in bleu indiens.
Scarf tying method: Pleated bow knot. Fold your scarf into rectangle and secure the ends in a criss-cross knot.
Please click here for a how-to.
Scarf ring: MaiTai Collection
horn shawl ring
in
black with sunshine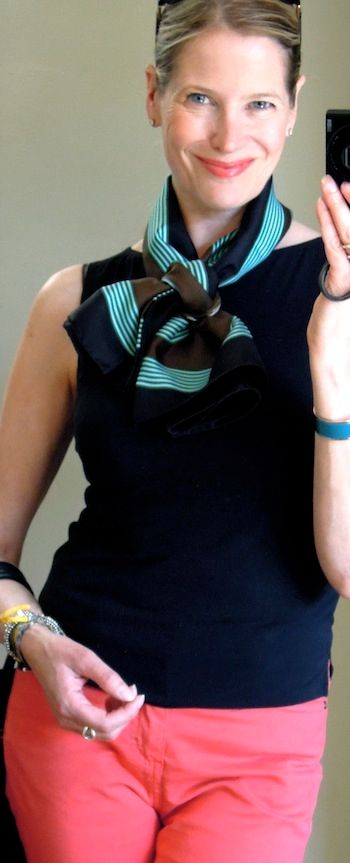 The instruction for this cute origami horse (I did not suceed 100%, but it was fun nevertheless) are no longer available on
www.hermes.com
. I saved them on my computer though, and if you would like a copy, please send me an email with 'Hermès origami horse' as subject, and I will mail you back a file with the how-to.
maitaicollection@orange.fr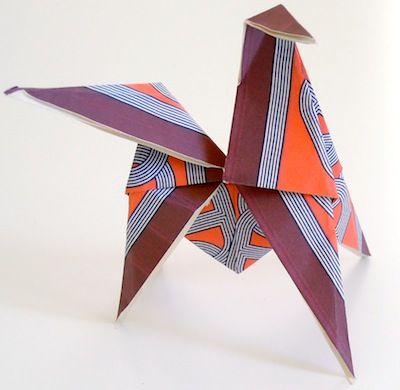 Circuit 24 Faubourg origami horse
All three variations: which one is your favorite?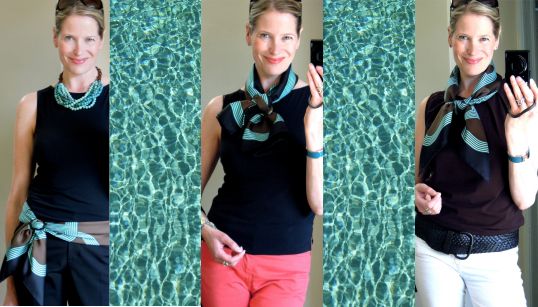 You might also like: