This year, winter has had Europe firmly in it's grip, large parts have been covered in ice and snow for weeks. Chez nous, in the South of France, it hasn't snowed, but we've had endless days of rain, gloomy skies and cold temperatures. C'est pas normal!
When looking out of the window, I remembered Silje's fab style suggestion from a
few posts ago:
...living in the arctic roll necks are a staple in my wardrobe, heavy wool ones as well. I can find those itchy, and there I have inspiration from an old Elle Macpherson photo on tpf, where she had her scarf inside the roll neck (it has to be of a certain size and with of course ;). It really makes it more snugly and soft, and gives a pop of color as it flows out of the roll neck as much and as little as you please.
Still very much in the mood for simple looks, I went to find my heavy turtle neck sweater, and chose 'Tours de Clés' tied into a cowboy knot to go under the roll neck (as it is a 70 Carré, I tied the ends behind the neck). Silja is right, wearing a scarf this way feels incredibly soft and wonderful, and it's great fun to pull and tuck the silk, bringing out it's different aspects and colours. Thank you, dear Silja! x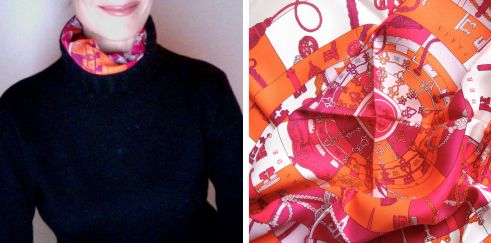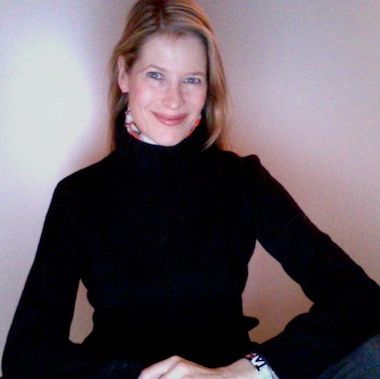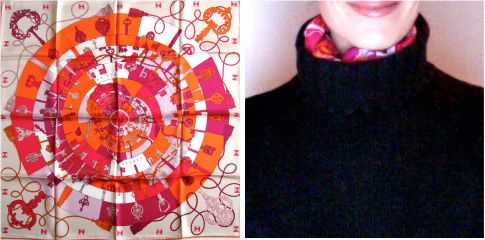 You might also like: