Over time, I had a few requests asking for ideas how to wear oblong cotton scarves, the ones which are long, have some volume, and a slightly crinkly/crushed appearance.

Not owning one, I went for 'cheap&chic' scarf shopping trip and found a perfect one at C&A..
The colour and pattern is really pretty, and the dimensions great: 180cm x 80cm. As for the price, I had to look twice.. an unbelievable 7.00 EUR!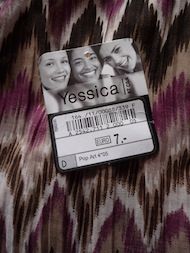 This post combines more series than ever, reader's style challenge, scarf it up, caspule wardrobe and cheap&chic.. such fun. And it gives a mini preview on the MT shawl ring for GMs and stoles, which will (if everything goes well) be launched in a few more weeks.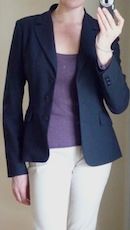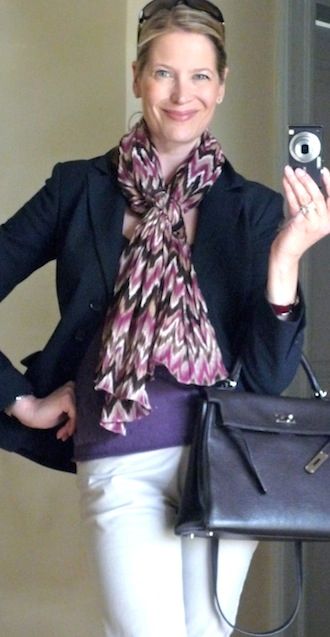 Capsule pieces: navy blazer, purple sweater, beige jeans
Shoes: chocolate loafers
Accessories: Cheap&Chic scarf, bourgogne clic clac H bracelet and Kelly in ebene
Scarf tying method:
Criss-cross knot
(with scarf wrapped once around neck before) and MaiTai Collection shawl ring in honey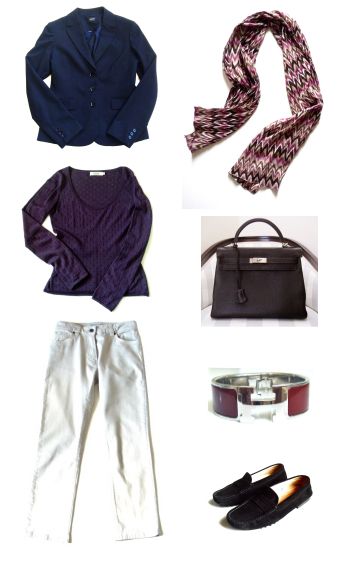 Same as above, only with the scarf wound closer around the neck, and the criss-cross further down. I also tried the new criss cross bow, which is a lovely variation and works beautifully too.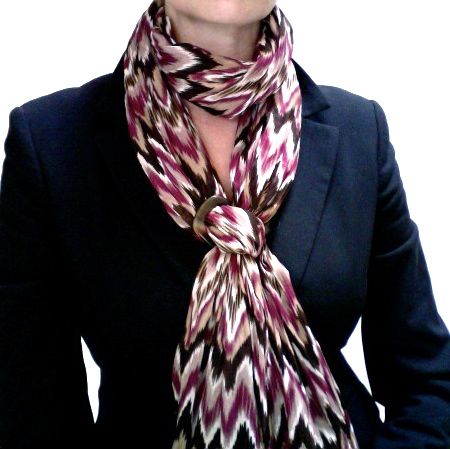 Another idea is a low twist wrap knot. For a how-to, please click
here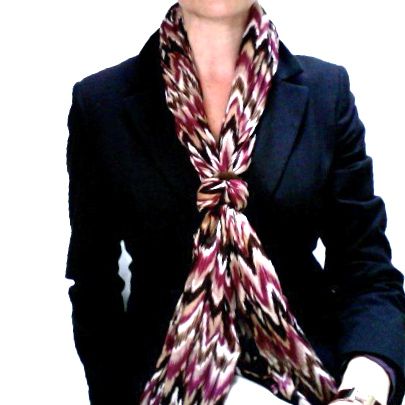 As above, only with the stole wrapped once around the neck before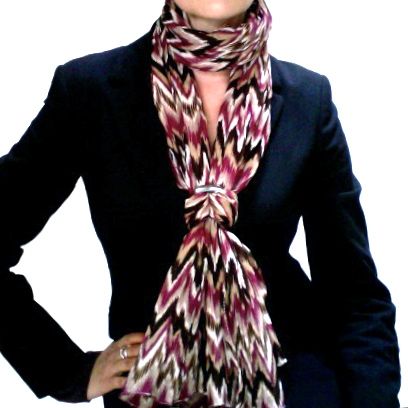 Ideas without a scarf ring:
Double knot
Hacking knot
Loop knot
Ascot knot
Friendship knot
Weave knot
(picture below)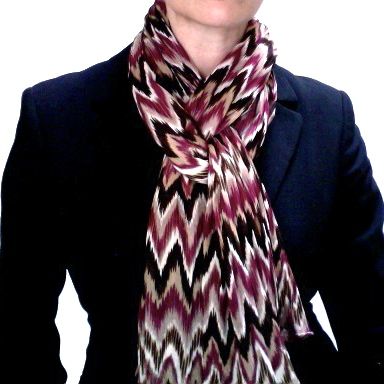 You might also like: