A while ago, I shared the recipe of
tapenade
, one of my favorite 'apéro' dishes. It is delicious when simply spread on fresh and crusty bread, but as the evenings get cooler, I use it to make 'palmiers' and serve them while still warm.. a perfect complement for a glass of wine before dinner.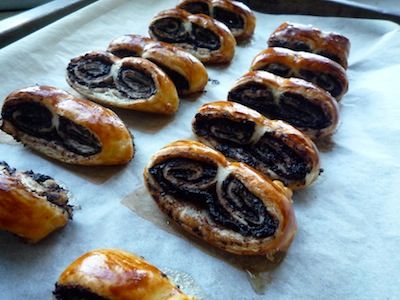 You need puff/filo pastry (I used shop bought and would have preferred a rectangular shape, but a round one works too), an egg yolk, and a bowl of tapenade (if you havn't got the time to make it yourself, you could buy ready made, or use another ingredient instead)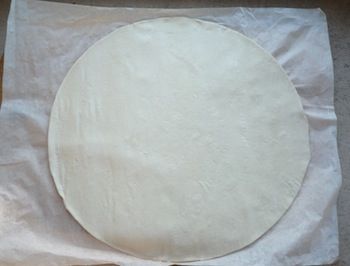 Spread the tapenade in an even, and not too thick layer onto the pastry,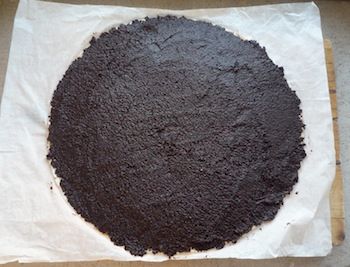 and firmly roll up one end until it has reached the middle. Then do the same with the other side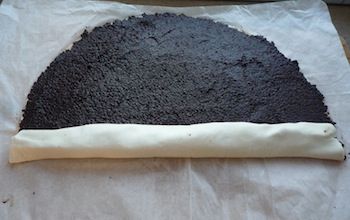 Brush all sides with egg yolk for a golden end result, and put into the freezer for 15 min, which will make cutting it so much easier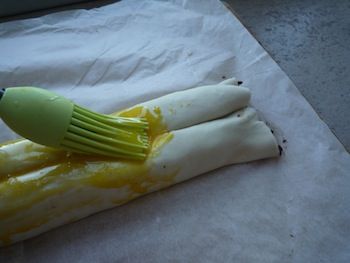 Cut into as thin stripes as possible (if you can, approx 0.5 cm wide = 0.2 inches)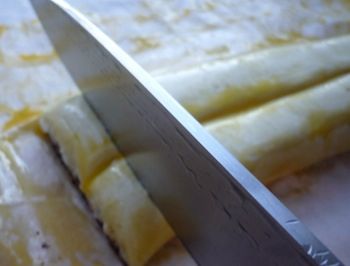 and place on a lined baking tray. Put into a pre-heated oven (210 celsius - 410 Fahrenheit) and bake for approx. 15 min (until golden)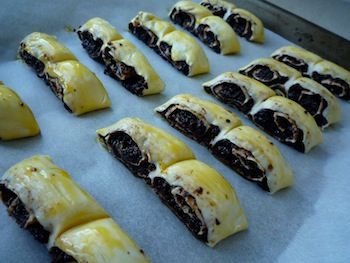 bon appétit and happy apéro!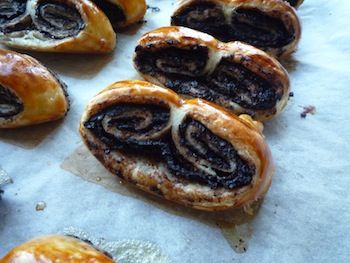 Instead of using tapenade, you could also try with sundried tomato paste, green tapenade, pesto or cheese. Have fun experimenting x

You might also like: