Spicing up trusted capsule pieces with a khaki v-neck sweater, a find on my recent trip to Paris, bought at the 'Le Bon Marché' department store in St. Germain. At 80 EUR, it was a 'bon achat' too!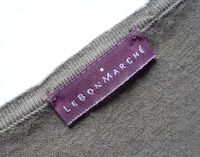 The 70 Vintage Carré 'Pani-La Shar Pawnee' is one of my favorites, and I only now realized it has never before featured in a post.
Pani-La Shar Pawnee AW 2007 (orig design Kermit Oliver 1984)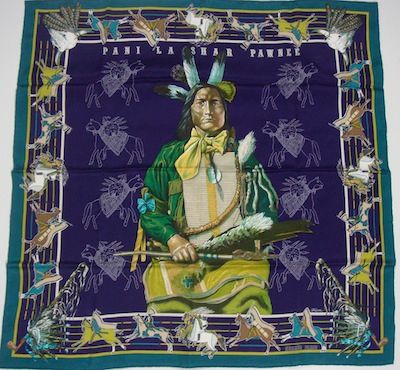 It's contrasting border makes it a perfect candidate for the waterfall knot, highlighting the fabulous ripple effect. I love to explore how a knot works with different scarf sizes, and the waterfall turns out easy and casual with a 70x70 format.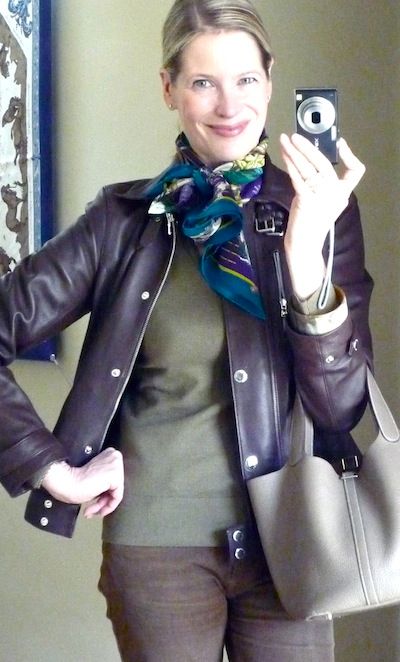 Capsule pieces: camel corduroy jeans, khaki v-neck sweater and chocolate leather jacket
Shoes: chocolate leather sneakers
Accessories: Pani-La Shar Pawnee 70 Carré Etoupe, MT Horn bracelet (coming bientôt) and Picotin bag
Scarf tying method: Waterfall knot
here
Scarf ring:
MT Collection
moyenne size in light honey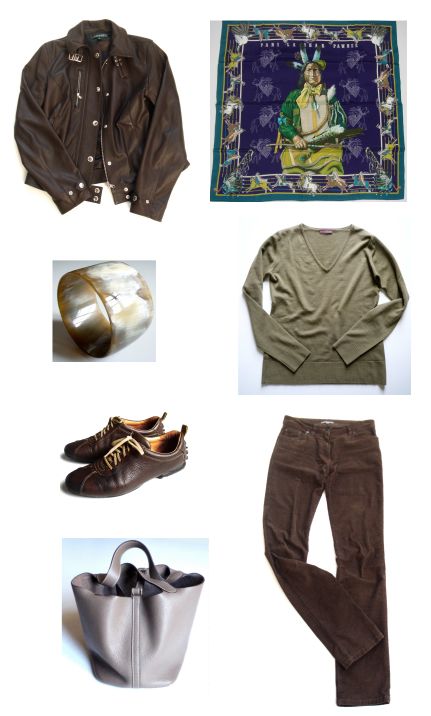 Closer on the knot, and without a jacket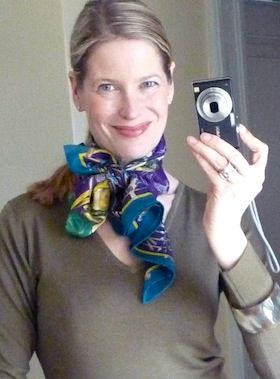 You might also like: