Thyme and Rosemary are some of my favourite herbs, and in April and May their pretty little blossoms make me often reach for purple too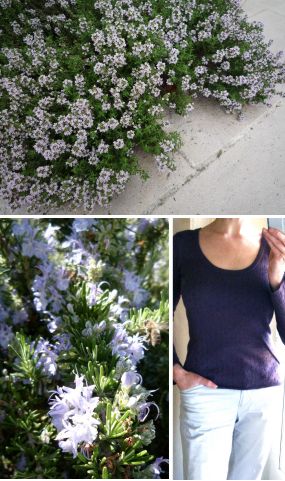 When leaving the house in the mornings, the air is still fresh, so adding a blazer and wrapping the scarf twice around the neck, while securing the ends in the
basic slide
.
Scarf ring size: moyenne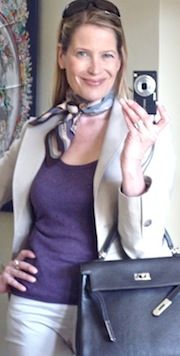 During the day the temperatures quickly rise to warm and summery, and soon the silk feels too much around the neck. To stay cool, changing the wrap to a a breezy low criss-cross knot, which has the effect and feel of a necklace. As with all low knots, the bulk of silk is greatly reduced towards the ends of the scarf, and so it is best to select a scarf ring one size down (in this case to a petite), or make a double knot.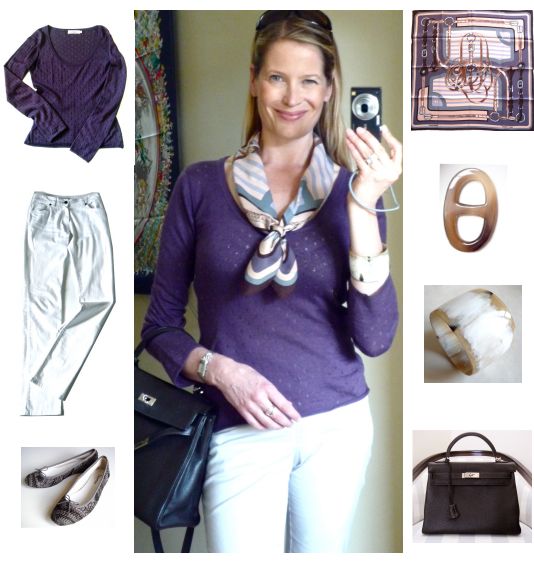 Capsule pieces: jeans, purple sweater
Shoes: ballet flats
Accessories: Coaching 70 Carré and
MT natural horn bracelet
in ivory/ecru
(back in stock by the end of May)
Scarf tying method: Low criss-cross knot. Click
here
for a how to
Scarf ring:
MT Collection
petite size in honey
Tomorrow we'll be going for a little trip en familie. My b-day hardly ever coincides with school holidays, but this year we are lucky, as Easter was so late. Looking forward to catching up with you soon, and wishing everyone a great rest of the week.

Before I go, a quick recap on last season's capsule wardrobe pieces. Although I have been wearing all items at some point over the last winter, the number of times they featured in this blog is still a good reflection on which pieces had the most wear. It is not a surprise to me that the simple staples have won hands down.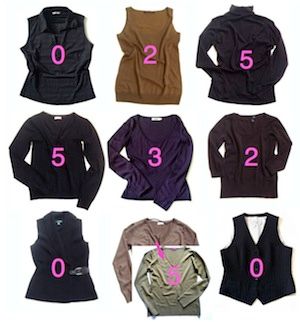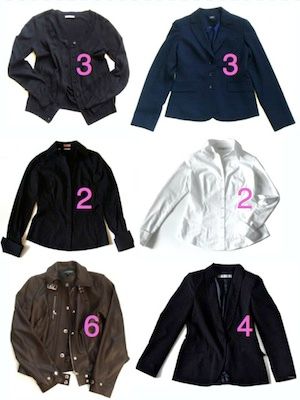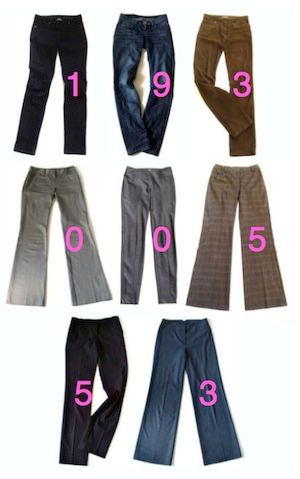 Soon I am going to edit the capsule wardrobe into a summery direction. Some pieces will be carried over, as they are year-round staples. I'll leave a few blank spaces for possible additions, and hope that by the end of summer all pieces will have a good record of appearances!
You might also like: