A
trip to Paris
a couple of weeks ago brought much inspiration to experiment with pearls, necklaces and beads. The expo on Tahiti pearls at the Place Vendôme..

..inspired to team up pearls with scarves,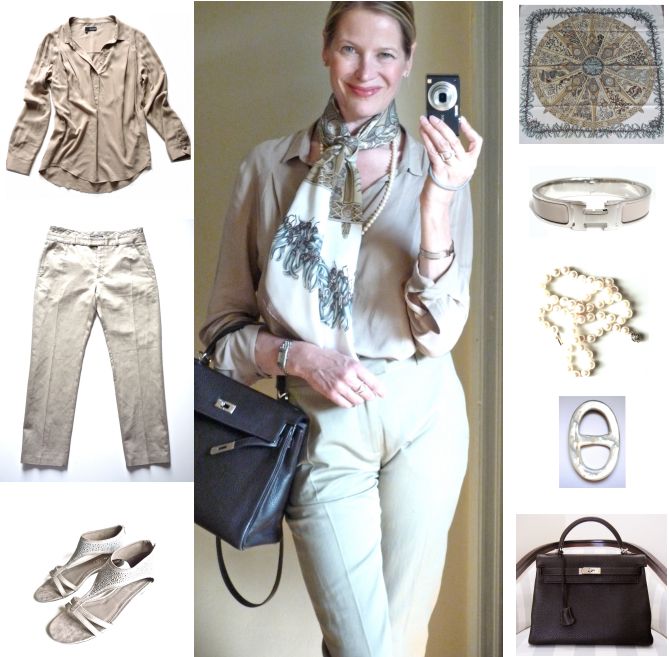 today drawing inspiration from the beaded domes at the Palais Royal/Louvre metro station,
and changing the above look by replacing the scarf and pearls with my beaded
Waterfall necklace,
now finally launched.
waterfall necklace in black/rosewood/sand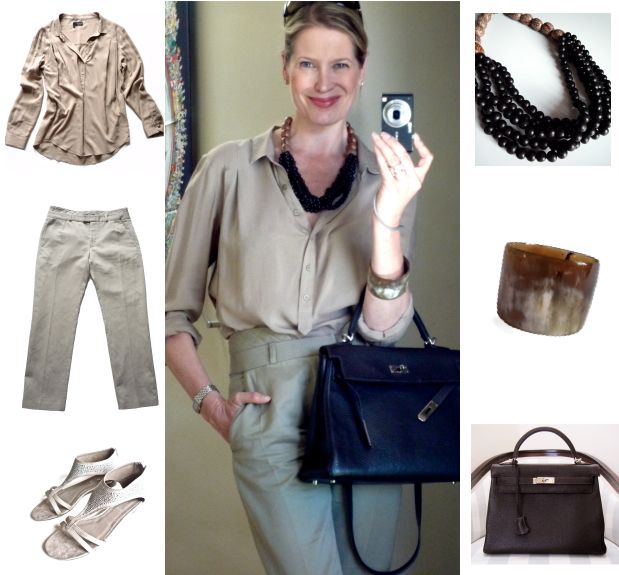 Capsule pieces: beige shirt and beige 3/4 length trousers
Shoes: beige sandals
Accessories:
MT waterfall necklace
,
Kelly in ebene and
MT horn bangle
(apologies for not having them back on the site yet. Stock has arrived, but since most pieces are unique in color and pattern, it takes a bit more time to organize)
When back in Paris
last week
, we saw a beautiful small expo of Jean-Michel Othoniel's work
(designer of the Palais Royal/Louvre metro station)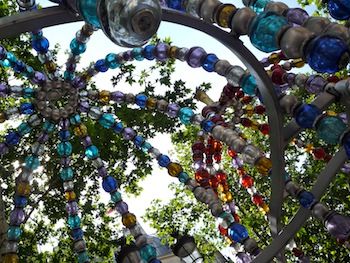 ...at the Centre Pompidou
(Place
Georges Pompidou,
75004 Paris
), still open until Aug 22, for those who visit Paris in the summer!
More on the Centre Pompidou coming soon.
You might also like: