I don't know why french pigeons appear so photogenic, perhaps because they feed on croissants...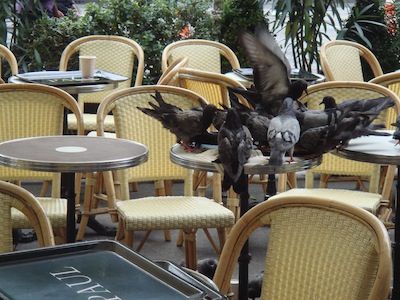 no more crossaints for for me though, the 'regime' has started in earnest! In the meantime, a scarf halter top (with an added cardie or jacket for warmth) is particularely forgiving in winter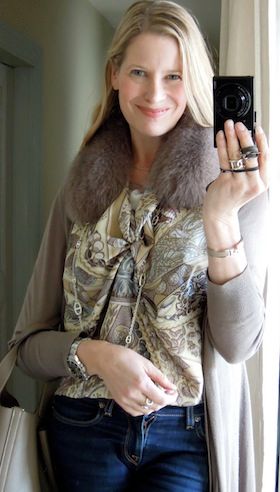 Capsule pieces: jeans and taupe cardigan
Shoes: ballet flats
Accessories: Hermès 'Aux Pays des Epices' 90 Carré, marron glacé clic bracelet, MT Collection scarf fur collar in taupe
secured with a Farandole necklace (click
here
for a how-to) and Picotin in etoupe
Scarf tying method:
90 Carré as a halter top. Please click here for a how-to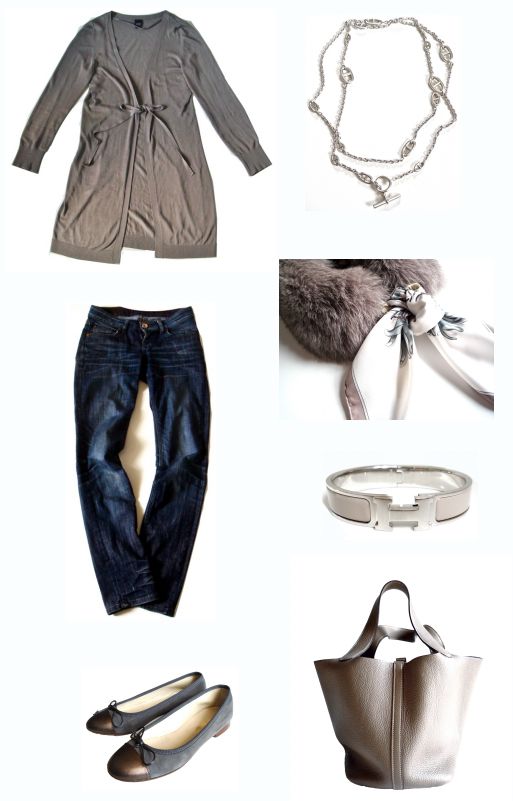 Following the esprit of above colours, introducing the new
gris vert/noir
waterfall necklace,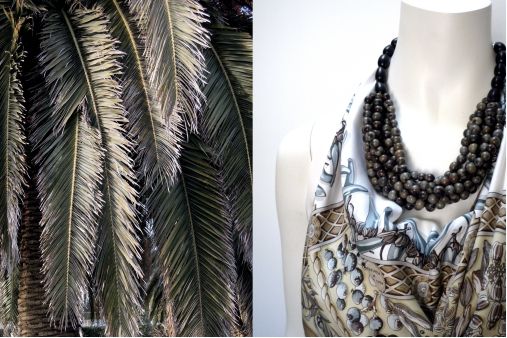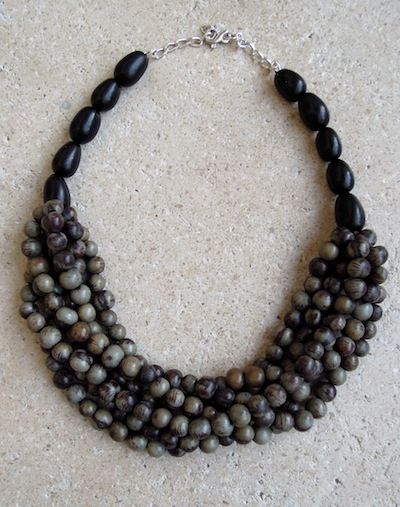 which will become available towards the end of January, and can be
pre-ordered
now.
I'll be away for a few days, wishing everyone a great week ahead and looking forward to catching up soon x
You might also like: